Dolls (The End)
September 12, 2009
She looked at me and I nodded, we both took a deep breath and took back our souls. The Dolls began falling one by one, and as each one fell we cried, Dolls all over the world were dying today, and we just stood and cried, taking back our souls. The Dolls in front of the door fell and security rushed out. The grabbed us but we didn't care. I couldn't stop the tears. Selena and Candy rushed out behind them.

"Drop the girls," they said, the guards listened. Selena caught me before I fell.

"I got your info," she whispered, she put it in my hand.

"Thank you." I straightened up and wiped the tears off my cheeks. "I got this information from a very reliable source. It states that a Mr. Samuel Conner is responsible for the deaths of three people. He is also responsible for 300,000 people losing $50,000 dollars each." I turned to the door. "Come on out, Pres." He stepped out, and glared at me.

"You aren't shutting down my business," he said. "You have no proof any of that is true."

"Oh it won't take long to get proof. But I'll leave that to these nice people here. As for my work at the Company. With Nick gone I have no reason to be here, I'm leaving."

"Me too," Selena said, she handed him her name tag. Candy did the same. Isabel looked uncertain.

"Want to stay with me?" I asked her. She nodded and then she turned to Sam.

"I have always wanted to say one thing to you, and that thing is, good-bye." We turned and walked down the stairs and through the crowd of reporters, they threw questions at us but we ignored them. Together we left the Company behind and never looked back.

Epilogue


It was five years ago that my soul was ripped in half, it was five years ago that Nick had vanished from me. I had become closer with my mom, we actually talked and ate meals together, I visited my father on and off, my friends and I got a job together working as waitresses in the local diner. Isabel would visit every day, she said that she had found a great college.

We were out on one of our weekly shopping trips, we walked past an electronics store, that's why I saw it. It made me stop and smile. Then I turned and ran in the opposite direction I was going. Candy looked at me like I was crazy, Selene looked at me confused, Isabel just smiled, she knew where I was going. I didn't stop running until I was there, the new building for the Company. I was panting at the reception desk.

"May I help you?" the lady behind the counter asked, she was unfamiliar to me.

"Where is he?" I demanded.

"Who?" she asked, scared by my expression, her hand was hovering over the phone.

"I believe she is looking for me," Nick's voice came from the left, I looked and a smile split across my face. He smiled back and opened his arms, I ran into them, at long last I was complete again.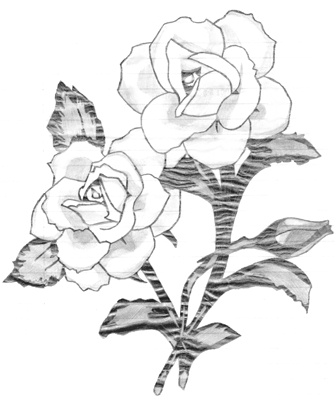 © Christy P., Providence, RI