Maxine
August 13, 2009
Everything started the day I died. Its odd to think about, my death. Death is the thing that makes you rethink everything else in your life. Makes you see what's important. I didn't exactly have a family of my own to think about. But there was a family, who could have become mine, if I'd only had a little more time. Anyway, I'm getting ahead of my self, in order to tell it right, I have to start at the ending.

Maxine Lawrence, (me!) was a bit of an eccentric. She was fifteen years old and had never lived in one place for more than ten months at a time. Unless you counted the three years as a toddler. That's when she actually lived with her parents. That was when she was happy, and she didn't even remember it. That was before the fire. The fire that gave her the oddly shaped scare on her left hand. The fire that killed her parents. The fire that quite possibly shaped the future of our little Max. from then on she found it was better not to get to attached to the people she was living with. Because no matter how great they were, they never lasted. Something always happened that ended with her immediate departure. So when little Max turned eleven years old, she decided she was done with it. She was done getting her hopes up and then having them torn out from under her. And so she decided to make a game out of it. How fast could she leave. How many home's could she live in, in one year. She's gotten a record out of it you know? Really, Guinness actually contacted her and put her picture in the book.

The fact made her laugh now. In one year she could go to and leave four hundred and thirty five homes, and that's in a good year. And that included one Mrs. Roundtree who had a stroke two hours after Max had gotten there. The memory made hr laugh even harder. And now she was in the back of a black sedan with a dented bumper. Listening to Mr. Burmpi tell her to behave in this, her new home. And of course he gave her the usual spiel about how she had to try to make this work that they were running out of places to send her.

She didn't really listen. She'd probably lived in forty eight of the fifty states. The only two she hadn't lived in yet were New Mexico and Alaska. She'd lived in Texas almost four times. This would be her fifth. And this would also probably be the smallest town she had ever been to. She stared out the window as the endless landscape of fields rolled by. Boredom pressed against her mind. Her hand rested on her knapsack. She had three suit cases, a duffle bag and a small carry on that matched her medium sized case. The large one was riddled with stamps and stickers she'd collected over her infinite travels.

Once, when she was in a foster home with this ridiculously rich couple, they vacationed in Paris, Rome and Italy while she was there, and she was only there a total of eight months. It was wonderful though. But, then they caught her sneaking out to a party in Italy. Needless to say it wasn't my finest moment. Max had a certain gift for lying and sneaking, nine times out of ten she never got caught. The only reason they caught her this time was because of her own carelessness.

But, on the up side, during the eight months she'd been there they'd given her a golden visa in attempt to keep her from trouble, a sliver laptop, as a gift for going a whole trip without sneaking out (that they knew of anyway.) And am electric guitar signed by Nancy Wilson, I am the most proud of the last gift. The attempt made no sense and it was a lost cause any way, but she definitely benefited from it. Considering the portable DVD player she now had along with her new I-phone and I-touch. Her straitener, digital camera, cosmetics and a good part of her wardrobe. Also, around the beginning of her stay with them, and the first strike against her, was when they had gone to London that first week and she'd been caught drinking a rum and coke with some of the people she'd met at the dinner place.

I think they were more mad about the fact that she was partying with the help than the fact she was drinking underage. Any way it was all down hill from there. They had never had a kid before and had absolutely no experience. And they were just unlucky in getting Max. It's almost laughable now. Oh look, they're almost there now. Here we go again.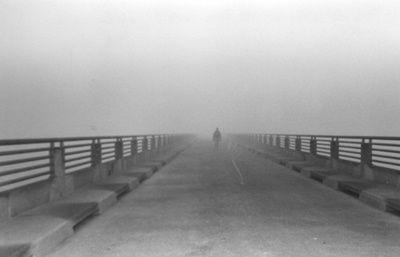 © Becky G., Westville, OH