I am a Monster
April 25, 2009
I wonder why human blood tastes like iron.I hear the pounding of a human haert as I stalk them waiting patiently. I see victims that truly have no hope to escape me. I want not to be like I am... a Vampire. I am a Monster!

I pretend to be human. I feel like an omen plaguing my victims. I touch their souls tainting them with evil. I worry one day that one day I will condemn someone with a life like mine. I cry or, at least I try. I am a Monster
I understand that I am practically evil itself. I say that one day my time will pass and i will burn in the pit of fire. I dream that I`m not the monster I am. I try not to be a monster, but I can`t be something I`m not. I hope that someday I will no longer have to burden my victims with the fear that they might.... be next. I am a MONSTER....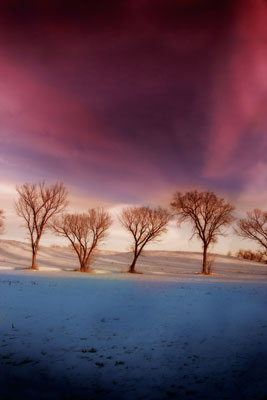 © Elizabeth H., San Bernardino, CA