By Your Side
April 12, 2018
"I remember when we first met. I tripped over a crack in the sidewalk and spilled my coffee all over your shirt. When I looked up to apologize there you were. I was immediately captivated by you, Jack. I had never felt such a bond so tightly knitted together. At least until you. To me it was love at first trip. At that moment, I knew a life without you was no life at all, but a prison of my own making."  Lisa said this with a light, velvety laugh remembering that day so clearly, like it was just yesterday.
"I remember looking at Lisa, thinking an angel had dropped from heaven. Looking down at her, I felt like the luckiest man on Earth. I still feel that way. I never saw her coming, but I'm glad she fell into my arms. I will never let her go no matter the struggle because she is the only one for me." Jack stared at her like she was the only girl in the world. To him she was.
"I will love you forever. With this ring, I give my heart and soul to you." Lisa and Jack gazed into each others eyes as they said these words simultaneously. "You may now kiss the bride." The priest stepped back. Jack kissed her with a passion that even 10 years later never faded. They loved each other without a doubt. Now they lay in a grave, side by side, as their love lives on forever.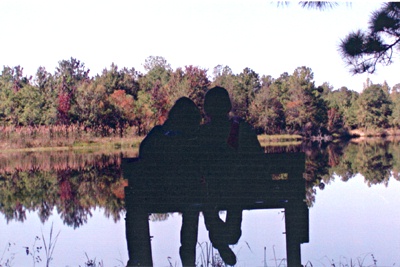 © Heather J., Slidell, LA