Breaking the Silence
February 14, 2018
Breaking the Silence
Her laugh broke the silence. It was easy to see that the boy, and girl were falling for each other. Love was in the air that night.
The girl was named Amelia. Amelia Jenkins. She was a tomboy. Amelia was involved in sports like volleyball, basketball, softball, and track. She participated in many academic clubs as well as church and volunteer services. Amelia was the perfect All-American girl. The majority of the guys at Columbus High School were all over her, but she had her eyes on one boy.
Dylan Franklin, the hottest guy in school. He was the star quarterback of the football team as well as the leading pitcher on the baseball team. He also was an incredible track runner. Dylan was the most popular guy at Columbus High and all the girls were about him. But, he only had his eyes on one girl… Amelia Jenkins.
Amelia started at Columbus High School her freshman year. The first day she was there, she met her best friend, Emily Parker. Emily and Amelia played the same sports and had the same classes. They were the ultimate pair of best friends. One day during softball practice, she saw a handsome guy walk past the softball field on his way to the baseball field… it was Dylan Franklin. That was when it all began.
Dylan was on his way to baseball practice when he saw that Emily Parker had a new warm-up partner. As soon as he noticed her, she turned around, and he saw the most beautiful girl he had ever seen. When he got to the baseball field, he at once told his best friend, Jake Collins, about the girl. Jake and Emily had been dating each other for almost 2 years. Which meant that Jake knew all about the new girl. He told Dylan everything.
The two had gotten to know each other through sports and shared classes. Everyone else in school knew that the two liked each other, except for them. Amelia thought she would never be with him, and Dylan thought she was way out of his league.  Jake and Emily had been talking about them, as well as everyone else, and wanted to conspire a plan to get them to go out . The plan was for Amelia to go to Emily's house and Dylan was going to go hang out with Jake. Then Jake and Emily would ask Amelia and Dylan if they wanted to go eat at the Downtown Diner. Once they were at the diner, Jake and Emily would sit together and Dylan and Amelia would sit together. Then, Jake would ask Emily if she wanted to go see a movie and they would leave Dylan and Amelia by themselves.
Fast forward to that weekend. Emily said to Amelia, "Let's go to Downtown Diner and get something to eat." Amelia said yes and they decided to wear the cutest outfit they could find. Little did Amelia know that Dylan was gonna be there. Jake asked Dylan the same question, and they dressed up more than they usually did too. Once they got to the diner, Amelia was so shocked and surprised once she saw that Jake and Dylan were there waiting for them. They all ate and had a great time… until Jake asked Emily if she wanted to go see a movie. Of course, Emily said yes and left Dylan and Amelia at the diner by themselves. They sat there for what felt like forever until Amelia laughed at the fact that they were the only ones in the diner and they were sitting in silence. That's when Dylan knew that he was in love with her. Everything about her made him smile, her laugh, her smile, her eyes, her personality, everything.
Dylan drove her back to Amelia's house and walked her to the door. Before she walked in, she leaned in and kissed him. Emily and Jake were inside peeking through the window and saw everything that had just happened, and they knew that their plan had worked. When Amelia walked in the door, she saw Emily and Jake peek around the door frame from the window and she knew that they had known about it the whole time. Her emotions were through the roof, she was so happy that nothing could bring her down.
Once Jake left, all Amelia could talk about was how good her night turned out to be. She kept thanking Emily over and over again for setting them up because she knew that without her and Jake's help, it would've never happened. When Dylan got back in his truck, he couldn't believe what just happened. Amelia Jenkins just kissed him. All he could do was smile. When Dylan met back with Jake, that's all he could talk about.
Dylan knew that Amelia was the girl for him and that he wanted to ask her to be his girlfriend. Jake helped him find the perfect way to ask her and helped him set it all up. His plan was to meet her at the Downtown Diner and surprise her with a milkshake and a sign as she walked in saying, "Let's shake things up… will you be my girlfriend?"
After track practice one Friday afternoon, Dylan asked Amelia if she wanted to go eat with him at the diner. She said yes and that she would meet him there after she took a shower and got ready. When she walked in, she couldn't believe what was right in front of her. All she could do was smile, because there was definitely no words coming out of her mouth. As soon as Jake saw that smile on Amelia's face, he knew that it was a yes.
The two continued through high school together and ended up getting athletic scholarships to the same college ironically. Amelia and Dylan grew old together, coming back to their hometown to raise their family. It all began when her laugh broke the silence.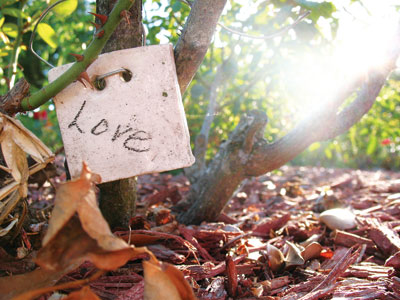 © Danielle L., League City, TX