The Tough Rejection
December 14, 2017
Jason had never felt so foolish before, and he hoped that he'd never feel so foolish again. He just had his hopes and dreams crushed. His crush had just rejected him. He had felt so embarrassed, even though it was in the hallway and only four other people were in the area.
All four of them were looking at him. All he could say was, "WHO ARE YOU LOOKING AT?!" He was so upset that he was in tears and he started running away. He felt like he was going to pass out. His heart felt like it snapped in half and dropped through his stomach. He didn't even know what to do. He was stopped by his friends that were concerned and they asked him "Hey bro what's up?" and all he could do was push them away. He wanted to be alone so bad but he knew he couldn't be late to his next class because he had been tardy all week and couldn't afford to be late again.
He ran into his class, plopped down in his chair, and put his head down. He was called outside the class by the teacher, but he definitely wasn't in the mood to talk. He just wanted to know what was wrong with him and was wondering what he did wrong. He just stood there blankly staring at her, until five words came out without him even meaning to say them. He said, "What is wrong with me?!" The teacher tried comforting him and telling him nothing was wrong with him, but his eyes were starting to burn and he tried to hold back the tears until they all just came out.
He took off down the hall into the bathroom. Once he entered the bathroom, he put his back against the wall and slid down it. He sat there until a male math teacher entered the bathroom and sat down beside him. He kept asking what was wrong, but the kid just sat there. Finally, Jason started ranting about what happened and how he felt, then the teacher said that maybe it wasn't meant to be. He included that "everything happens for a reason" and to "keep his head up, there are many fish in the sea." He smiled and wiped away his tears, and knew that things would get better.
Jason continued to keep going on in life, and the next year, he ended up having the teacher that saved teaching him. He made sure when he first saw him to thank him very much. The teacher asked him how he was doing and Jason talked about his life, and how the girl who rejected him felt awkward in the middle of the hall, and just freaked out. She apologized, and she then confessed her feelings for him, and he asked her out. To that day, and still today, him and the girl are still dating.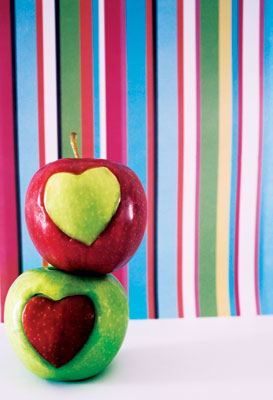 © Lauren N., Denton, TX