The One In a Distance
November 30, 2017
The happiness received from one is simply something that cannot be described in easy words. The love you can feel is something unreplaceable. 
Chapter 1: The One In a Distance
The One In a Distance

Three hundred ninety five miles away. Those bright blue eyes quickly became deep, oceans rolling in. One billion smiles, but yours is easily my favorite. Between those three a.m. phone calls and early morning texts, I was simply falling more and more for him everyday. The air is cold, but he warmed my heart with those sweet messages. I looked towards him to see only sunshine. He was the one who brightened all my dark days more than the sun itself. I fell for him at the most unexpected time, but it seemed just right. That beautiful smile of his makes me melt inside and suddenly my cheeks turn a bright apple red. He was like chocolate; sweet and addictive. He's the one all those poems were about in my journal I don't let anyone else view. His eyes shined like galaxies and I simply cannot get over the enchanting smile I received. He's a warm soul surrounded with this cold world, and I wish he would see that too. Words are like tsunamis but people splash  them around like they're puddles. You always knew what to say though to wipe the pain away, no matter how hard it is to let go of the emptiness inside because you seemed to fill in that empty piece in me. The cold society makes a cloud around you that attempts to shove requirements down your throat, but I don't care about your abs; I care about your words. He brought me happiness no one can replace. He makes me feel like a kid at Disneyland for the first time every single time I talk to him. Even with all the flaws and mistakes I carry within me, you still love me unconditionally. All the pain and sadness was washed away when I met you because I couldn't help, but to smile now. He has my love put on lock and he makes my soul filled with swarming butterflies with every call or honey-sweet smile. I tend to question how such a beautiful soul like you could love a wandering soul like mine, but you always assure my contradicting statements with sweet somethings. Sweet like sugar, I don't have anything to argue with.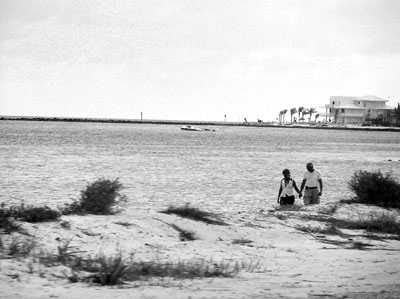 © Edgard B., Coral Springs, FL