Before Midnight
November 21, 2017
      We barely know each other. But somehow we know, that deep inside of us, we have met before. We just know it. Not here, not in this city, it can't be. Probably in a different lifetime, maybe in another perfect alternate universe. We were both not quite sure or just a little bit confused. But we know. We know we have met before. Isn't it obvious, I see it in your eyes.
     The moment when I arrived at the lustrous glowing scenery,my uncontrollable eyes wandered the mysterious crowd. Searching for you. But the scene began to fade with the smell of fresh golden fire and its ashes floating above us. The vibrant light instantly turns on and off, on and off again as the light of your face stands out among the smoke and the ashes slowly landing on these unfamiliar faces.
    The waves of the sapphire blue sea blew out the fiery flames as the perfect moment suddenly arrives magically. We didn't see it coming. It just hits us, without a warning. We weren't gazing eye to eye, it was our hands which clasped slowly to each finger, slowly. As our laugh danced around the hidden stars, this mysterious feeling instantly poisoned us as we both felt the magic of Cupid's arrows.                                     That night we laughed and laughed towards the cheshire moon with its dazzling smile grinning mysteriously. We were both absurd that night with our implausible hats which were stacked upon our heads like we were mad as a hatter. But we were lost. Lost by those Cupid arrows. And that cheshire smile with its mad hatter. Ill admit, I was lost and that night was confusing as it will ever be. It felt like we were in a new yet peculiar strange land! I just need to know how this all happen before midnight.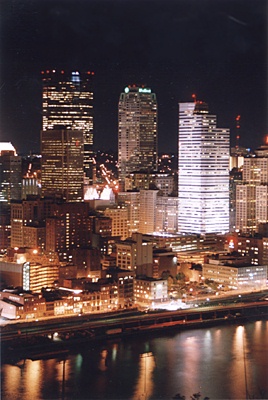 © Dena G., Pittsburgh, PA