Lines Crossed
November 23, 2017
Maria Castro fears love. Her family never had what most people dream of. It has set her back all her life. Depression set her life even further back, but also brought her closer to those who truely care about her. She knows she has something greater planned for herself. She learns in rehabilitation that she will find what she is looking for, but its been in front of her the whole time. When she gets out, she begins the biggest part of her life that changes everything.
Chapter 1: Maria
Some lines just shouldn't be crossed. For the most part we usually know when it's time to back off, but why don't we? What force would be strong enough to propel us to cross that line, when we know the ending will end in heartbreak. That my friends is love. Something I was fortunate enough to have my whole childhood, until things got rough.
My mom did it right. I mean nobody is perfect. We all make mistakes, and if you think differently, I'm telling you, you are wrong. I grew up loved by the women of my family. Nobody was really successful at love. My mother was divorced, my aunt was divorced, my other aunt is a widow, and my grandma is divorced. My dad wanted nothing to do with me after he found out my mother was pregnant. My mom wanted a child, but was blind sighted by love. Then everything fell apart for her, ending in a broken heart. Similar to the last five women in our family.
Destiny was always something that was guarantied to get in my head. All my life I couldn't help but wonder if fate was preventing me from ever having a good relationship. That's why 6 years ago I broke up with one of the sweetest guys in high school before he could break my hear. He wasn't the typical guy in high school. He was someone I would reconsider dating if I had met him now. I had it in my head that fate would bring me my greatest fear. And that was heartbreak.
It wasn't until I was 20, 2 years after, that I was able to tell myself that dating wouldn't be the same for me as my ancestors, but 2 years later I found myself crying and shutting down everyone in my life for weeks. John Rodrigus was the first man to ever break my heart. It left me in a place I could never go back to. At least that's what brought me into a state of depression I thought I could never escape.
3 months of rehabilitation, after attempting suicide. I hadn't realized how much I meant to one person until I was in there arms, listening to their voice their words, as I was laying in my own pool of blood. Their shirt soaked in my blood, and their words, they were almost as if that person was bleeding out with me and after that day they were forever in my mind. This isn't what you tell someone you just meet, and the name of this person isn't relevant just quite yet.
From birth to age 22, is just the beginning for me. I'll be able to overcome what I've always feared and never look back. At least this is what they told me in rehab. I believed that I could have a life again, but what it would be like is a good question.
Chapter Notes:
Chapters are divided by different charcters persepectives. Similar to books like: Between Shades of Grey, House Rules, or Salt to the Sea.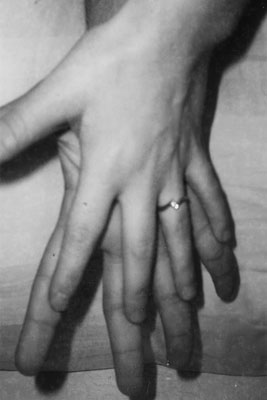 © Heather H., Phoenix, AZ