Sorry
March 18, 2009
I sit there with tears falling from my eyes, and words burning in my throat. It hurts not to be able to say them, but I think the silence that would follow them would be worse. The words are desperate to escape but I won't let them. I can't. My secret will follow me forever, never knowing freedom. It wants so desperately to be let out but I'm so scared. And so I stay silent, and my secret is safe.
It hurts so much, it kills me a little more each day, that I can't tell you how much I love you, how much I care. I do. I need you in my life, if you leave I won't have anything to live for. I wouldn't live without you, I would exist. I just want you to be happy, whether it's with me or someone else, your happiness is what matters most. I just want you to feel wanted, because I promise you, you are. I never want you to feel lonely or scared. I never want you to be hurt. I want you to love me the way I love you. I want to spend forever with you, every single moment of forever. But I know you don't want that. You don't love me. You never will. So every day I settle for your happiness over mine. All because I love you. I would die to save you, I'd do anything for you. Just remember, if you ever need a friend, I'm here. I'll always be here.
So that's my secret. I'll never tell anyone, least of all you. Because I'm scared of the silence that would follow. I'm sorry for loving you.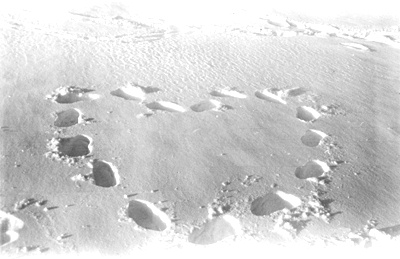 © Kim B., Marblehead, MA