The Love Note
March 6, 2009
All day the rain had lightly tapped the cold, crowded streets of Frankfurt. The sky was painted a special type of blue, as the sun was lit far over the plains of the busy city. As Michael had kissed his wife goodbye, the train?s engine revved and the passengers loaded up with their belongings. Once Michael had boarded the train, he leaned out the window to receive a single envelope that stored a love note, written as a letter to keep her in his thoughts throughout his long journey to find work in Poland. He stared into her glassy blue, beautiful eyes for one last time. Seeing as they were departing for a long period of time, he had packed a picture of them, together, hand-in-hand on their first date. He remembered that day, the day he knew that he had found the love of his life.
~
It was in the spring of 1943 when fate intertwined these young lovers. A woman was carrying some cookies and delicacies from Mr. McKinley?s Pastry Shoppe right down her street, while Michael was simply walking home from his minimum-wage paying job down at the factory. They passed each other at the corner of Rosenrot St. and Eisner where they looked each other in the eye and fell in love at first sight.
?May I help you carry your groceries, ma?am? He said to her in a soft voice.
?You may,? she said in an even softer voice, ?Would you also mind walking me home??
?No, ma?am, it would be my pleasure.? He replied, as any gentleman would.

They slowly walked, side by side, grateful for the other?s company and telling each other about their lives and how she wanted to go to school and become a teacher at the St. John?s Elementary School. He examined every word she spoke and how elegant they were and was dazzled by the beauty that God had graced him with that day. Once they had arrived at her small townhouse he walked her to the cherry wood door where she reclaimed her bags of treats, thanked him, and graced him with a friendly kiss on the cheek, which undoubtedly made him blush. As she entered her home, she smiled at him. Closing the door, Michael realized he had never gotten her name.
?Don?t mind me asking, but may I know your name??
?Evelyn Grachtt? she replied. ?And yours??
?Michael. Michael Schwann? He replied hastily.
?See you around.? He said walking passed her front gate.
?Likewise.? She replied.

In love they fell in the coming weeks. Every night he dreamt of her rosy cheeks and the pure serenity that her beauty contained. In an instant, she stole his heart, and the same to her, and they knew that they each had found their soul mate. For the first few months of their marriage, Evelyn and Michael lived in a state of pure happiness. That is until Michael lost his job down at the factory. Due to this, Evelyn was not able to pay for her school tuition any longer and dropped out of her first semester of college.

Soon after, Evelyn became very sick and was in bed almost all the time. In the mornings, she would wake up coughing. In the afternoon, she would collapse of exhaustion. In his mind, he knew that she was going to get better, but she knew something no one else did.

Due to the depression that befell them in these weeks of poverty, the husband and wife decided that they wanted to start over elsewhere, in which they decided to move to Poland.

Michael began packing immediately after this decision was made. He gathered novels, important papers, drawing paper, pencils, and anything else that he thought could contribute on his long journey to find a job in the foreign country of Poland. His wife then asked him to make this trip an adventure. She explained to him that it was the beginning of a new life, and why not take advantage of this wonderful opportunity.
~

After Evelyn gave him their last kiss before the train departed, she told him to send letters to her, telling of the wonderful sites that he had seen and the new things that he had experienced. She asked him to send things back to her that would help capture the feeling of what it was like in Poland. He kissed her one last time, and with that the train began moving. As the train grew farther and farther away from the station, he could still see her sparkling eyes shining in the midday sun. With one last smile, Michael retracted back into his seat and fell asleep.

Town after town, he saw the world in a different way. He sketched on a couple sheets of paper the interior of the train. He drew the golden plains that passed him by, the young apple trees, the maroon-colored flowers that bloomed in the early spring. He sketched more often the people that he had met. The diverse faces that he had seen and the people that surrounded him while walking down busy and crowded streets. He drew of the many buildings he had passed, the intricate architecture that had only augmented to their beauty. He collected articles of the newspapers that he had read, page after page of Polish text that he had soon known how to interpret.

After the first couple of days on the train, he had checked into a small hotel on the outskirts of a small town. It wasn?t the finest hotel he had ever stayed in, but it would suffice, especially for the bargain that he managed to pay for the room. As soon as he had unpacked his things from his full suitcase, he began writing a letter to Evelyn, depicting all the things that he had seen and experienced as well as the things he had collected, such as the newspaper articles, the tea bags that were complimentary for the hotel guests, and the drawings that he had constructed. After the envelope was stuffed with all of these things, he had sealed it and kissed it and put it in his bag to be delivered the next day at the post office. He went to the bathroom, cleaned up, and then went to sleep.

In a dream that night, he was sitting in a pasture far away from the city, where there was a certain sort of peace in the midst of him and his wife. Watching the sunset, he and his wife sat gazing into the distant horizon. Looking each other in the eyes, he leaned over to kiss her, closing his eyes, and then falling into darkness. Looking around him, he saw nothing but the moon overhead. He then knew where he was: a cemetery. Walking around, he discovered that his wife had vanished into thin air. After a few minutes of wandering around the cold dirt, he came upon a grave that looked as if there were fresh roses on it. He dusted off the tombstone to find the words, IN LOVING MEMORY OF THE EVELYN SCHWANN. Further down the weathered stone, he found the numbers 1919-1944. His heart dropped and he closed his eyes and felt like he was falling once more. He reopened his eyes to see Evelyn in front of him with a confused look on her face. He got up and began walking around until he heard his name being said behind him. He turned around and he began falling once more.

At this point, Michael woke in the mid of the night to find himself sweating and seeing that his hands were shaking violently. He got up to get a drink of water and told himself that it was only a mere nightmare and thought nothing more of it. He got back into bed and fell asleep soundly.

The next day, he awoke and got his things together and went off to deliver his mail. On the way there, he noted the trees and how assorted they were compared to those of the Frankfurt. He stopped for a couple minutes at the park and drew a picture that showed the trees swaying in the soft breeze that accompanied the untouched nature of his surroundings. He picked out a rose from rose bush that he saw along the sides of the sidewalk, thought of his wife once more, and put it in his bag. Looking at that rose, he instantly reminisced about the day that they had met. Seeing her soft rosy cheeks and imagining the petal of a rose, he knew that she was more beautiful in comparison. Once he had delivered the mail, he lurked around the deserted streets until he came across a bank named ?The Polish Reciproque? that looked as if it had just opened up. He walked around to the front entrance and indeed it had a sign up saying ?embaucher? which meant that they were hiring. He was overwhelmed by excitement, so much that immediately after he had read the sign, he entered the building to apply for the job.

After he was interviewed that day, they told him that he got the job, and Michael was enthralled. After calmly stepping out of the building, he began to run to the hotel, so fast that he had stumbled numerous times before reaching the hotel. He went to his quarters and began writing another letter to his wife, this time expressing in a joyous manner that he had gotten a job. With the drawings of the town that he had sketched that day and the dark red-colored rose that he had picked that day in the park, as well as the letter, he stuffed the envelope and sealed it once again with a kiss. He then checked out of the hotel and began thinking about being with her again.

After he delivered his mail, he went back to the station and boarded the next train heading back to Frankfurt. On the train, he took out the letter that his wife had given to him before he had departed and the picture he had packed of her. He read the little note which spoke of how much she loved him and the fact that she would be able to take care of herself while he was gone. He then looked at the picture of them on their first date. Once he was done with the two, he placed them back in his baggage. After thinking about how he?d be back to her within a few days, he leaned his head back and fell into a deep sleep.

When he awoke in the morning, he began making a new drawing, depicting the two holding each other in their arms, reunited at the train station. For the next few days, the only thing he did was think, draw, and write.

He wrote some translations from German to Polish, of course only what he knew from the journey. He wrote poetry about the beautiful summer days that he had awakened to and about the loneliness he had encountered each night when he had fallen asleep alone. He had examined the journal entries he had written over the course of his travels. After going over the many pieces of paper that filled most of his bag, he had put it all away and waited silently for the day of arrival.

The day finally came when he arrived at the Frankfurt station. Michael knew she was probably feeling better by now and questioned why she wasn?t there to greet him. This thought passed him by as he knew that she was probably patiently waiting for him to come home.

The next thirty minutes walking home were probably the longest thirty minutes he had ever had. Walking gently on the warm cement, observing the beauty in the nature that had surrounded him suddenly once more, he kept remembering the dream he had one night in the hotel. The one where he found his wife?s grave. He quickly relieved himself of any negative thoughts as he knew that he would be reunited with her once again in a short while.

He finally came upon the house, silent with an eerie feeling shrouding the joy that he had once felt a few seconds earlier. Seeing as she was not waiting at the front porch, he went inside and began calling her name. When there was no response, he went up to their room, expecting her to probably be sound asleep in bed. He opened the door to see that the room looked untouched from when he had left weeks earlier. He eased around the room, finally to come upon a note sitting on the pillow of her side of their bed. It read:
?Dear Michael,
You are probably wondering where I am right now.
You remember when I asked you to send letters to me? To send letters full of experiences and things you would like to share with me so that I would stay with you on your trip? Michael, I knew I was going to die. Soon after you left, I became more and more sick each passing day. There came a time when I knew I wasn?t going to make it much longer, and that day is the day that I wrote this letter.
Michael. What you must understand is that I wanted you not mourn over me and my sickness. I wanted you to fill your life with experiences and wonderful emotions that I knew I could never have. I wanted you to share them with me, so that instead of you worrying about me throughout your journey, you would be remembering me and feeling as if I were there to comfort you whenever I was needed.
Michael, I love you with all of my heart. Forever and ever I always will be with you. Move to Poland and work there for a living. Find another woman who will make you just as happy as I made you. Feel new emotions and capture them, for they may never occur again. Most of all, never forget. Never forget because memories are what make life special. I hope you can remember me, not that I was sick in bed and awaiting death, but because I wanted to make you happy. I wanted to share my love with you and that?s all that mattered, was that I loved you and you loved me.

From your love,
Evelyn Schwann.?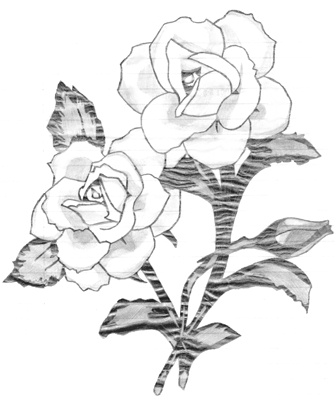 © Christy P., Providence, RI