Flood
November 3, 2017
This is a story that a young teen girl can feel and take in all at once and hits her emotionally.
Chapter 1: Flood
Flood

"I love you." He said it so softly, like the smooth winds blowing in the late fall months. Your words were drowning me like the tsunami floods. His sun-kissed face now turning a pale pink and his eyes became brighter than the glazed stars. My heart skipped a beat and I could feel the millions of butterflies swarming around in my stomach as I began to repeat the same phrase.
My head became filled with thoughts of him and I couldn't seem to get them out of my head. Those late nights , the 3 am calls, the never ending phases of him. I had his laugh memorized like a favorite song in my head.
This is all a phase. He was my everything, but apparently I was his nothing. Am I in love or do I just love the feeling? No words can fill an empty heart like mine. His love was like a loaded gun; deadly and dangerous. Why do I keep going back to the starting line? I keep thinking about those bright blue eyes you have and how they are still beautiful even when you kissed another girl. I'm disappointed but not surprised.
Just because I'm used to it, doesn't mean it still doesn't hurt anymore. I wish I could lose the feelings as fast as I lost you. I was once in your arms, but now I see you around town with her and it reminds me of who I used to be. It wasn't the goodbye that hurts; it's all the flashbacks that flood my mind like a tsunami. Suddenly, him and I became strangers again.
I gave him chance after chance, but the story always ended the same. I would think, "Maybe this time will be different." That's what I kept telling myself, but it always ended in heartbreak, tears, and the rough mumbling of "I'm done" in my shaky voice. I tried for him. I really did. I gave him my all while he gave just a sliver.
It's two a.m. now and you're sleeping, while I'm up thinking of you with tears filling my bright eyes. How did I fall for you so quickly? It seems like it was all in the blink of an eye. It hurt more than it should have. It's funny how someone who created memories in your life, now becomes a memory in your mind.
In school, they talk about the effects of hurricanes and how they destroy people's lives. When they were talking about this though, I thought of you and how you destroyed mine. It really shows how much one person can affect someone's life I guess.
I still hold all those love letters you wrote me and the paintings. I was your room of art, but you kept your eyes closed the entire time. You were always the masterpiece in my eyes though, no matter how much you were hurting me inside.
I stayed for too long. You used to come over and we would listen to records on your record player and we'd talk for hours under those bright stars in our galaxy- filled universe. You lit my eyes up just like the vanilla scented candle you kept on your counter. You were burning my soul like those bonfires we would have on all those cold nights, where you gave me your black hoodie. I went home that night and fell asleep in it. I still have that same hoodie. It's folded in the drawer with your things from you. It still smells like you and everytime I look at it all, I cry.
You're supposed to learn lessons in life, but I guess you're a never ending lesson I'm still trying to learn. All of those buried thoughts of you in my head and all the "I love you" phrases were still flooding my mind.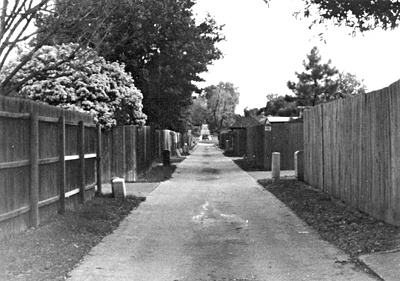 © Jaycee R., Lewisville, TX