Heart Ache
October 13, 2017
As I lie on my back, staring up towards the ceiling, I can't help but wonder "why?". Moments in life such as this will forever remain a mystery, yet I continue to ask myself "why?". I do not think that there will ever be an answer that will coincide with contentment.
I lie awake at night for hours thinking of that one night. A night which was magical. A night where my date was the most beautiful in the crowd. A night where memories were made.
She who had previously just been a friend, quickly grasped my heart. I never thought of her as more than a friend, until now. We talked more and more, and I grew to like her a great deal.
Months later, I still think about her. She is long gone, yet I can feel her presence hovering closely.
I know not what the future holds, but I hope that she will be mine. Her smile lights up the sky, bringing joy to all who see it. Oh how I long to see that beautiful smile every day. Her baby blue eyes can see right through you, and see clearly that I want her. Whenever I am away from her, I wish to see her smile, and her beautiful eyes. I finally worked up enough courage to ask her out. For days on end I thought of how the scenario could end, but not once did I imagine it ending like this.
I popped the question to her, and to my pleasure she said"yes". The following Saturday night, we embarked on our date. I thought that it went wonderfully. We talked, we laughed, we joked, and we enjoyed each other.
The following Monday, she pulled me aside and told me that we should be "just friends" and nothing more. My heart ached. I did not receive a reason to go with the rejection, leaving me wondering "why?". I thought that we both had a great time together, but that was obviously not the case. I cannot help but wonder "why?". I should have known that a beautiful  girl such as she would never be my girl. She was a dream.
The mysteries of life will leave me always wondering what the reasoning was. I loved the time I spent with her and would not trade it for any other way. The mysteries of the world may not be loved, but they keep you on your toes. The "whys?" may never be answered, but I know that I can live with no regrets. She will always be on my mind and in my head, and always  hold a piece of my heart in the palm of her hand.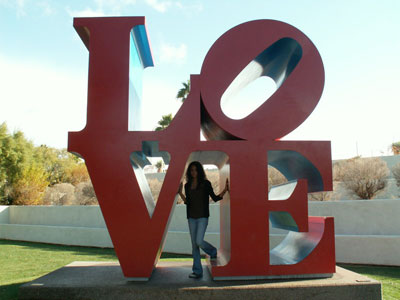 © Shannon E., Glendale, AZ