Learning
May 16, 2017
It was the first of summer and I was feeling anxious about moving to a whole other state. Arizona was all that I had known, but I knew the change was good for her and Derek. After two years together the big move was going to only benefit them. Derek was a successful doctor who got a job offer at a huge hospital in Florida, and I would try to find jobs at the local elementary schools. Derek's family also lived out in Florida, so he felt very good about the move. Derek never seemed nervous about anything, he was always a confident guy and I loved that about him. "You ready to go babe? I got the rest of the stuff in the truck." He snapped her out of my thoughts. "Yes, I'm ready!" I replied. We got in the truck and began our long drive to Florida.
After a couple days of paperwork and getting settled in my new house I finally began to feel at ease. I was going to be staying in a small cottage in a small town for a while and Derek would be staying with his parents in the big city where the hospital was for the first couple months. I watched my silly neighbor have a full conversation with his dog from my window. He was handsome in a low key kind of way, not handsome to every eye that meets him, but he was to me. I was more interested in him because he had a yellow lab similar to mine, I glanced over at June. I decided to stop creepily watching him and to just go introduce myself.
I got june on her leash and we walked over together. He looked up at me when he heard us walking, "hello, my name is Ann and this is June, we are your new neighbors." I said in a shy voice. He was kind and friendly, he even invited me to dinner with some of his friends the next day. The people in florida were different than what I was used to, they emitted positivity. I was nervous for this first dinner at Ed's house, but I was excited to meet his friends and have them become my own.
Ann's Diary: 5/26/17I hadn't cared this much about how I looked in forever, but he just gave me butterflies. I knew the way I felt for him was silly and kind of wrong, but I knew it would fade.
5/27/17 AM- You wouldn't believe how charming Ed was.. And not to mention how welcoming and generous his friends are! Also June has been feeling a bit ill lately and acting strange so I took her into the vet today, and guess what?! My vet is Ed, yes next door- charming- nice- veterinarian Ed!!! This time I invited him over for dinner, is that wrong of me? Do you think he might be getting the wrong impression? Or maybe I am just doing a nice neighborly thing?.. Either way I'm excited for dinner with him.
5/27/17PM- I have called Derek twice today and yesterday… No answer or call back, I understand that he is busy but I can't even get a text from him either. We haven't talked much since we have moved here, things have just been complicated. I know I'm not 18 anymore but I have had thoughts of breaking up with Derek just because it's a new place, and I wouldn't have anyone or anything to really worry about. I feel so conflicted though because I moved out here with him. I just have so many temptations to be single.
5/28/17PM- Okay so I had a little bit too much to drink at dinner tonight and I might have been extremely flirtatious, but so was he… I feel guilty and that is wrong. I've always had great morals and I don't know how I will ever live with myself knowing I cheated on Derek with Ed… But what if Derek is cheating on me? I mean he has been MIA and shady lately. I am still young and I just need to work up the courage I know I have deep down and follow my gut feeling to break up with Derek. I just can't fight all the temptations that Ed gives me.
5/29/17- So it just works out that Derek called me this morning and had to confess something to me! And guess what it was? Yes you're right he cheated on me. He was extremely remorseful and asked for my forgiveness, I was a bit petty and didn't tell him about what I did, I just said "I thought so, bye" and hung up.. I was nervous and I know I probably should have said more but I couldn't get anything more out. I guess I have no worries now though.
6/1/17- I feel free as ever.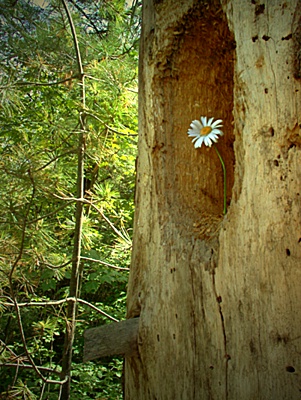 © Anna R, Sudbury, ON, Canada