A Few Things You Should Know
January 2, 2017
Over the span of our whole relationship, I kept a lot of things from you… I know it was wrong, but I needed to have a few secrets to myself… Right?

Now, I do expect you to get offended, you were always so good at that; but I'm at that point of where I do not care what you think.

So, here's a few things you should know:

1. I hate your friends. Let's just say that the fact they were all girls and loved to gossip wasn't my favorite thing.

2. Did you really have to use your tongue nearly every time we would kiss? It felt like you were trying to crawl into my body, tongue first.

3. I lied, that birthmark on your butt isn't cute. It looks like you don't know how to wipe properly.

4. Yes, I did find Sean from Geometry hot and I would GLADLY lick his tattoos in case you were wondering.

5. I still think Niall Horan is hotter than you.

6. I was nervous when I met your father. Not because I feared that he wouldn't like me, but because I was oddly attracted to the pictures of himself when he was younger.

7. You're the pettiest person I have ever met. Which honestly says a lot considering that I am still in high school, the home of petty teenagers.

8. I never asked my mom about you coming over for dinner, I simply just didn't want you around my family. You were embarrassing and had absolutely no manners.

9. Your hair was so greasy that it made me sick.

10. I was hoping that we wouldn't get back together in August because I really wanted to make out with Scotty from Dairy Queen.

11. Warped Tour was great. You know why? Because you weren't there.

12. An iPhone with 1% of battery lasted longer than you.

13. Next time you try to get a rebound, make sure she's cuter than me. The cheeks on her face were bigger than the ones on her butt.

14. Your Facebook profile picture makes you look like a wannabe scene kid. Honestly, what's with all the bracelets? Do you really need thirteen of them? On one arm? Yes, I counted.

15. Go ahead and change my name in your Instagram bio to food. Shows how much of a child you are.

16. My friends do hate you. As they should, you're a jerk.

17. Dating you reminded me why I don't like guys my own age. Let alone date.

18. I'm sorry I took your virginity. Would you like to have it back?

Now if you're offended by any of this, just know that I do not care.
But If I'm going to mention all the horrible things I've kept from you, I guess I should mention some of the good things:

1. I miss you.

2. I still wear your hoodie at least once a week. It no longer smells like you, but with it on, I feel somewhat safe.

3. My brother still asks about you.

4. Nearly every day I try to burn your letters, but every time I bring the lighter to the corner of a page, something inside me breaks.

5. I still read all our old messages starting from the very beginning, before we were even together.

6. I still dream about you. I'm trying to figure out whether if they're dreams or nightmares… Some are so beautiful, yet so terrifying.

7. I forget we aren't together sometimes. When I go to say something about you, I still refer to you as my boyfriend, but quickly correct myself and say 'my ex.'

8. Whenever something happens to me, you're the first person I want to tell…

9. My finger feels naked without the promise ring on it. When I look down at my ring finger, I panic, thinking that I had lost the ring; only to remember that you had taken it off my finger yourself.

10. I still look for you in the halls every day at school. Even though I know you aren't coming back.

11. My dad says I was too good for you and that I need someone who can handle me. But I can't even handle myself…

12. I've sent you so many messages… You haven't read any of them. This gives me relief, but also a loss of hope.

13. I deleted all the pictures of you. Of you and me. Well, after I emailed them to myself…

14. I still think about our first kiss… I'm sorry I got purple lipstick on you.

15. When I got my belly button pierced, your hand was the one that I wanted to hold. Not my brother's.
16. I wish you were my first.

17. I'm still hoping you're my last.

18. I love you.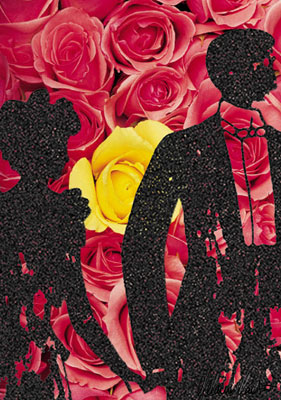 © Melanie M., Hendersonville, TN