Pi Rounded
December 25, 2016
Pi was a number that went on forever, never stopping or repeating. Coincidentally enough, our date was 3.1416, pi rounded. We thought we would be like pi, going on forever, never repeating mistakes. But that's where we were always wrong.
We weren't strong enough to go on forever. We kept making the same mistakes, fighting, breaking up, getting scared. We repeated it all. I don't know why we're foolish enough to think it was going to last forever. Maybe we were too young, not ready for one another, too drunk on love, too dumb. But even though we were all those things, I was still broken.
I had been broken before, but never like this. God, never like this. You were all I ever wanted or needed. You STILL ARE all I will ever want or need. And I thought the feeling was mutual, but it wasn't.
I needed you, I still need you, and I will always need you. I can't listen to a song without changing all the pronouns to fit your description. I feel the need to go and burn all your notes, all one hundred and thirty-seven of them... I went and threw out every paper, every notebook that I wrote the symbol of pi on. I won't ever be able to find the area of a circle without a thought of you coming to my mind.
I just wish you didn't leave, I wish I didn't push you away. I wish we would've talked things out more, I wish I wasn't so angry. I wish we would've held on tighter.
I just wanted you to squeeze my hand to let me know that it was all okay, but you didn't. You let go.
You let go of us.
Pi went on forever, but maybe we weren't meant to. We were rounded. Not enough to go on forever, but enough to mean something.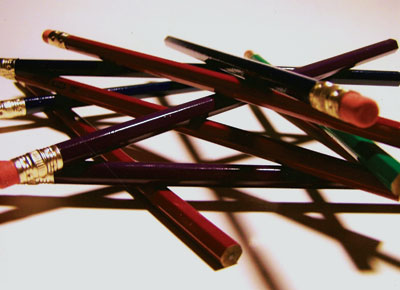 © Nicholas K., Weldon Spring, MO