Broken
November 16, 2016
When I get home from school I run into my room and dive into my bed. It's been a long day, and that's not the start of it. My eye start to water. Then I begging to cry. How could I trust him when all he did was lie.
I understand it wasn't true love but why do they drag on just for fun. A cute little game that boys like to play. But they don't see what happens after...
They leave scar! Big holes in our hearts. Boys don't realize how important it is and how much it hurts. We later do thing we never can undo. We regret it all our life.
I stop to think. But I end up crying more. Is there anyone who won't do this or won't make me sore. Is their one who wants a real relationship and not just the joy.
When the next one comes, the same thing happens and I'm all worn down except for dream. It stays the same a life moves on. Day after day I sing a new song.
Each one about love. Each one always sad. I cry at the end remembering my past. I don't want this to happen to everyone else. But there is nothing I can do about it. It is always passed down.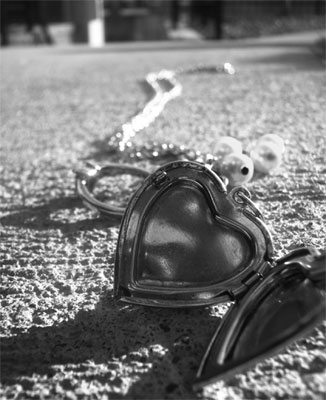 © Francesca Y., Robbinsdale, MN