The mistake that changed her life
November 10, 2016
She spoke to Jonah before her world fell apart. "Hey," was the only thing she could say without sounding stupid. She shouldn't have spoke to him at all, he had used her and cheated her like a kid playing with a toy. 
"Why are you doing this to  yourself?" Jase asked, starting to worry about how this would hurt his brother.
"Why do you care?" She yelled at him becoming closer to jumping every second.
"I don't care, but Jonah does and he wants you to talk to him." Jase said thinking how can I get her to come down and talk to him?
"It's true, I really do care about you, but you act like you hate me all the time, but why?" Jonah asked, "I honestly just want to know why you hate me."
"That's why I act like I hate you, because you think I hate, when all I want to do is talk to you. I know you hate me too, so it doesn't really make a difference who hates who." She said as she emerged from the middle of two metal poles on the bridge.
"I don't hate you, so why would you think I do." Jonah said, " I really do care about how you feel and how you're doing."
"Then why don't we talk anymore, we used to talk constantly," she screamed.
"I don't know anymore, okay!" Jonah screamed, she could tell he was crying even though she couldn't see him.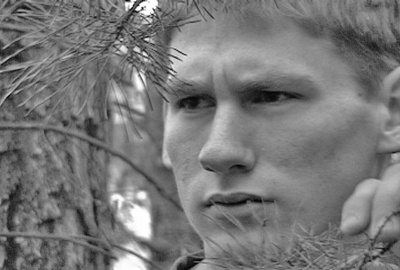 © Philip L., Westminster, SC