That I Do Regret
June 29, 2016
I had always thought it would have happened outside the doors to a Greyhound bus with a long, passionate kiss as the rain soaked our skin. But I was living in a fantasy, as apparently I had when he and I dated. It happened in the middle of a leaky gym. There was no bus. No kiss. Only bitter words piercing each of our hearts.

He and I had known each other since grade school. And, frankly, I thought we'd be together forever- in a friendship sort of way that is. So as we entered middle school and everyone saw us as one, I tried my hardest to ignore them. I never wanted to damage our friendship. Never wanted him and I to go our separate ways out of anger and hatred. Pressure can either break or make a diamond. I knew that all we had would be destroyed if we changed anything.

Yet, he didn't see that. As high school came, the pressure became overpowering for him and he asked me out. I liked him, but as a brother, as a best friend. But seeing how crushed he was when I rejected the offer, I decided on giving it a try.

We planned out the entire thing, which, looking back, wasn't the way to do things. You can't just pick a week in the future and say, "Okay, we'll make it official then- just that week." Everything moves at its own pace, and I was blinded by making him happy to realize that.

Anyway, November came and I found myself imagining what that week would be like. Sappy notes slipped in my locker, him dressed in a suit and tie with a single rose each day, a long kiss in the hallways after school making me miss the bus. So when he showed up in jeans and a baggy t-shirt, I knew it wasn't right. Or maybe I was just going too hard on him.

Him and I lasted all of three days before getting into a large fight on the fourth in gym class of all places.

"What's the matter?" I asked him as he stayed somber.

"You know when people date and everyone sees them as one person?"

I nodded, but didn't see why this was a problem. People had seen him and I as one since our early days in middle school.

"Well, I don't like it. I want to have my name isolated from yours. I want to be known as me."

I nodded again, still calm.

"I don't want anything happening to my pride and reputation."

That was the bottom line. I spun on my heels to look him straight in the face. His eyes were almost filled with tears. Was I really that bad? I had kept him on track and he stopped me from being absorbed in stress. We were a team.

I swallowed hard. "Fine. If that's what you want."

"You're upset."

Of course I was. This is the exact reason why I rejected him in the first place. We exchanged a couple more words before storming away in opposite directions. When not even a single tear fell, I knew our relationship meant absolutely nothing to me. But with this break-up, we accidently broke up our friendship. That I do regret.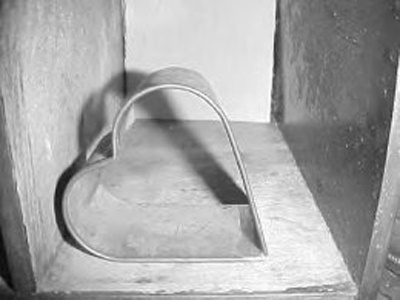 © Liana D., Somers, CT