Janna's love story!
June 10, 2016
It was a monday in september. The day was rainy. I streghtened my hair in the morning brfore going to school and guess what happens to youre hair when you streighten it and raijn gets on it! Yes! Youre right! my hair got wet! i came to school a little early that day because i had a mission to accomplish, to talk to the guy who likes me! he likes me for a long time noe but never has the guts to come and actually talk to me because hes scared what if he talks to me and i cuss him out. the fear of embarrassed keeps him away from talking to me. so i was like im going to help him out by talking to hi9m first. so when he came into school i was waiting to find the right escope to go and talk to him. he saw me standing in the halway, didnt talk to me because there was a lot of people in the halway and he was being a little shy and scared. i was nervous to talk to him too because i liked him a lot and was just nervous. so i gathered up my courage and went up to him and said "hi.'' he didnt run away from me or anything, he said, "hey, whats up?'' 
''how was your weekend?'' i asked him back, didnt know what else to say to him because i was nerbous. he said it was good. then we started talking about random stuff.
''is it true that u like me?'' i asked him because i wanted to hear it from him that he actually likes me.
''honestly, yes! i really do like you!'' he answered. 
''well, i want you to know that i like you too.'' i told him. i wanted him to know that i like him too.
''holy s***! for real?'' he asked me back and i said yes! and so this is how we started talking to eachother. Getting to know about eachother. He already knew a lot about me because he used to stock me around at school and when i walk home. he found out where i live, what kind of people i talk to by stocking me for like a year. i was so shocked after knowing that and happy at the same time because i couldnt believe that a guy liked me so much that he started stocking me. i fell in love with him instantly. i couldnt help myself but to fall for him. i was madly, hectically, wildly in love with him! What comes after when you love someone like this? Think you know? Well, guess again because my love story is nothing like you love story nor is it like the ones you see in movies!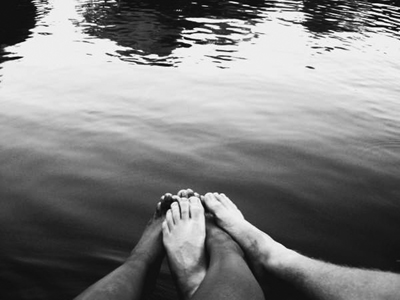 © Michelle W., Ada, MI