Just a bit of fun.... or not
April 1, 2015
I'm thinking back to the last person I dated. It wasn't serious, it was just a bit of fun to pass the time. Same with everyone before him. It was fun to see if they'd go out with me, if I could catch their attention. It was like a game to me, to see how many people would go out with me, how long it would take for them to fall for me. It was easy, all I had to do was change my personality to fit what their idea of a perfect girl was.  
I would go out with them for a week or two, then I'd dump them. I guess it was a way to keep myself entertained, but it was also my way of not getting hurt. I get attached to people so easily. I fall in love so easily. That's why they only ever had two weeks. Everyone only has two weeks. That's my rule, and I don't break it.
Or so I thought. Two weeks ago, I met this guy. I had known him for a long time, but never found him that interesting. I never talked to him, I thought it was irrelevant. Why would I go out with him? It was clear he liked someone else, and that always made things more difficult. 
But my friend made us hang out, so I decided I would try. What kind of personality would make this guy fall for me? I eventualy settled on trying the Nice and Caring personality. 
Usualy, my real personality comes out when I'm around my best friends, so I had my guard down when he came in. I was distracted, and I let my real personality shine for the entire time without realizing it. And I did something I promised myself I'd never do: I fell. I fell for this guy, and I fell hard. 
We're dating now, and it's kinda awkward. We both don't wan to mess this up, so we're both really shy around each other. But I've come to a conclusion. This boy breaks every single one of my rules. He gets the real me, and my heart. And he definetly gets more than two weeks.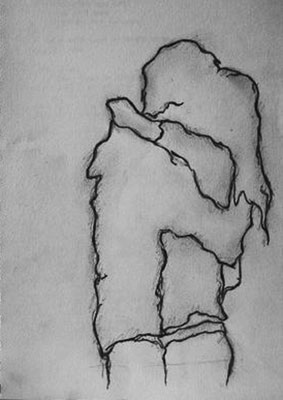 © Nicole B., Newcastle, WA