Crush
March 26, 2015
You know that feeling that you get, when you realize you have a crush? That feeling of panic, because you know your crush will never like you back? I swear, it's one of the worst feelings in the world, especialy if you're crushing on your best friend.
I mean, what are the chances of that happening? Every love story will tell you that! It's better to go for the cute boy in the back of the class, or that guy in the club that offers to buy you a drink.
But every crush comes with hope. Hope that maybe, just maybe, this time they'll like you. Maybe even enough to ask you out.
But in all my life, I have never had the chance to see what it feels like when my crush likes me back. Until today. And I have to say, it's the best feeling in the entire world. You feel nauseous, and your chest hurts. Pus whenever you see them, you blush uncontrolably. It's amazing. So, to all you hopefull people: Don't give up on your crush!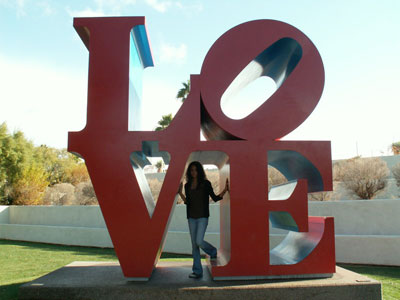 © Shannon E., Glendale, AZ