That bench
March 11, 2014
I sat on the bench with her next to me. I had one arm draped across her shoulders while she lay with her head on my chest and her arms wrapped around my torso. I rested my cheek on the top of her head and just looked out over the grass. Here we were sitting on a bench at the park in silence. I was perfectly content like this but I felt like I should say something. I thought on it and decided to keep my mouth shut. I'll say something later, for now I'll enjoy this while I can.

We sat in silence for quite a while . The last thing I remember seeing was a squirrel scampering up a tree before I drifted off. I knew it wasn't a good idea to fall asleep in a park but I was too damned comfortable to even care. When I finally did wake it was to see the sun setting in the distance. The sun created a reddish hue over the clouds as it began to fall out of view.

I looked down and noticed she had fallen asleep as well. I pulled her closer and kissed her forehead. She blinked open her eyes and looked up at me.

"Sorry," she said apologetically. "I was comfortable."

"No need to apologize," I said. "I fell asleep too."

She looked out at the sun setting and sighed. "I don't wanna go."

"Nor do I," I said. "I'm quite comfortable right next to you."

She made a mmm sound and moved closer to me. I sighed and watched the sun as it faded. It was unbelievably beautiful. It would have made a great picture but sadly I didn't have a camera. I held her close with both arms and just sat there.

"We have to go," I said sadly. "As much as we want to we can't stay here all night."

She sighed below me. "You're right. Maaan."

She sat up fully and stretched her arms toward the sky. I waited for her to stand before standing myself and stretching. Then I wrapped one arm around her shoulders and pulled her close. She wrapped one arm around my side and we began to walk away from the bench. As we walked away I glanced back at the bench and smiled. I would never forget this day. We might not have done anything but sitting on that bench was the best couple of hours of my life. I would never forget that bench. I returned to looking forward with her close to me. That bench.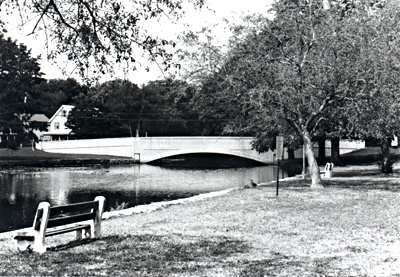 © Geoffrey D., Milford, CT