Unknown
February 17, 2014
She was the new girl, statuesque, and her bark colored hair waved down her back. She took the only empty seat next to me, her para guiding her along. I'll call her Unknown. There was something about her that no one liked. In Calculus, she never spoke. She never looked up. The teacher passed her and failed me.

That was our only class together. But in the hallways I saw her stumbling along. Her friend Samantha called out to her and loved sitting with her at lunch.

"Hey, I'm gonna get a Caesar salad for lunch, wanna come?" And the girl would nod, and then her para would go along, the three of them enjoying lunch together. No one liked Samantha because she was the quiet, smart aleck girl that always stumped everyone. She couldn't stump Unknown.

I would slowly follow them, and then catch a glimpse of what Unknown ate for lunch. Gosh, was I in love with her. Her lips rose up slowly and then closed, rose up and then closed, as if her mouth was breathing for her. It was weird to follow them though, so I stopped. I was invading Unknown's privacy.

In Calculus the next day, our teacher paired us up for a problem. Sweat rolled down my palms as I faced her. We were supposed to work on the textbook problems together. Her para eyed me, then went on to help Unknown read her Braille problems aloud. Unknown started writing each number, variable, derivative, and I just wanted to write like her. Her writing didn't follow the lines on the paper; they were sloppy and slanted, but pretty. I mimicked her writing, and while she was talking about taking the third root of that function, I just listened to the lull of her voice. No wonder why I failed that class.

I been trying to take a peek at her eyes, and I know they would have been gorgeous. I try to look through the dark glasses, but all I make out are heavy lashes.

A miracle came one day. I was in English class, reading aloud verses of The Odyssey. Her and her para passed by the class, but something stirred Unknown, for she started walking slower. I could tell that something bothered her, but I didn't know what. I continued reading the lines, my eyes flickering up and down.

In Calculus, we worked on problems together, but instead of her para reading her the problems aloud, she said:

"You read me the problems."

Her stout para stopped mid sentence and shot me a glare. I stared at Unknown for a split second, mesmerized at the perfections of how her face was cut out. I stammered, "Why?"

"I just happen to like the sound of your voice." And she shrugged. So I did read the problems, a smile creeping up on my face, and at that moment, I was so thankful that she couldn't see.



I was so eager to see her the next day and the next, and I was falling in love more and more. She didn't seem to notice it though. I wished and prayed and prayed that I could hold her in my arms, touch her soft hair, and look into those eyes.

"Hey, I-I was wondering if you were going to do Calc homework today after school?" I approached her and her para at the end of class.

Her para looked at her to answer, but she was busy fiddling with a tied shoelace. Silence.

Unknown accidentally hit her hand on my leg, and she replied, "Of course I am. Do you need help?"

"Yeah, you see, math isn't my greatest subject and…"

"I'll see you in the library. You can come if you want, Vera." Unknown's para looked at her and at me, and saw the love I had for the girl. She wouldn't come.

In the library, Unknown and Vera were sitting at a table when I arrived. I read her the problems and we worked together. Nothing more. I felt a small bottle of hope sink back into my body as we kept talking about math and Vera was preventing me from taking the conversation any further. What was Vera, her mom?

Unknown's voice melted me, and I couldn't understand why she didn't have a boyfriend. At the last problem, Vera went to the bathroom. Now's my chance, I thought.

"Do you want to watch a movie together?" I asked.

She stopped writing and furrowed her brows. She continued, but her movement was slow and sloppy. I wondered what was going through her mind.

Then, I realized my mistake. But before I said anything about it, a tear fell down her cheek and damaged her page. Vera came back.

"No, I-I'm so sorry, I didn't mean to. Please, please, please forgive me. I completely-" Vera picked the girl up, packed her things, and left. I was broken and stupid. That night, I punched the pillow over and over again, and I wished I was blind too.

From that day on, I never looked her way. My heart was burning for her, but her's didn't kindle. She never spoke to me again.

On the last day of school, she passed me a note in Calculus.

I didn't realize the love you had for me. It was just a mistake, and I forgive you. Friends?

I was happy but sad at the same time. I wanted to become more than friends, but I nonetheless whispered "friends" into her ear. And for the first time, I saw her smile.

Now, I wish I could go back in time and fix it. At the alumni party that I went, I learned that she developed another disease and she was getting surgery. I cried and cried and cried that night. I looked her up online just to try and visit her in the hospital, and I asked a ton of people about her whereabouts. No one knows the love I have for her. I want to be with her forever, but she's different. I never got to see her eyes. I still long to see her long hair, her sweet personality, and hear her beautiful voice again, and I will continue to long. But I know that she'll remember me forever.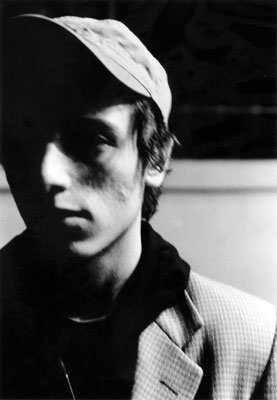 © Ariel L., New York, NY