Watching You
June 17, 2013
He can't see me, but I'm there.
He can't feel me, yet I touch him.

I don't mind when he flirts with other girls, it's what I wanted him to do.
On his wedding day, I sit in the front row, crying for happiness.
When he delivered his first baby, I held her forever.
When his wife had a miscarriage, I cried for days.

I sit on his couch and watch TV with them. I attend all of his daughter's school functions. I ride in the car when they go on vacations. I am with him everywhere.

I welcomed him to heaven one night, when he was seventy-two. He still looked like the sixteen year old I fell in love with. When he asked what I've been up too, I answered:
"Watching you."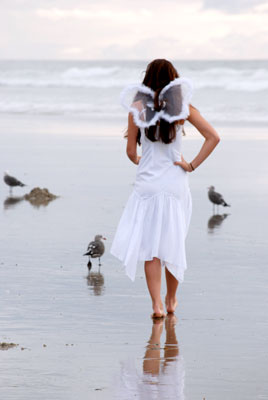 © Junia Z., San Diego, CA