The Last Goodbye
April 27, 2013
Aaron stood on the other side of the slightly scratched up glass along with all the others whose only worry was if their loved ones would land safely or not. Suddenly all he could think about was holding James' hand in his, not minding the feel of his rough skin against the smoothness of his. The feel of his salty lips was so real in his mind he couldn't believe it had been months since he had felt those lips upon his. Aaron had never been one to open up and James was always too proud to bring their problems up; in fact the only reason, to James' knowledge, Aaron was even there was because James didn't have anyone else to drive him to the airport and cabs were scarce in the town. You could say, the car ride over hadn't been the most pleasant one. Did they fight? No. Did they happily reminisce about the old days? No. They didn't talk, at all. James had just stared out the passenger window as they passed by endless buildings and Aaron had paid very close attention to the road ahead of him.




When they were taking James' luggage out of the car once they got to the airport their hands had touched, their eyes had met and Aaron felt a small spark. That spot on his bare hand tingled now at the thought of his touch. James had just looked away quickly and taken out the last bag out of the trunk. Aaron now watched as James was putting on his shoes again after having gone through security. He couldn't help but feel a twinge a pain at the thought of never seen him again. He didn't even know what had gone wrong anymore, it all seemed so stupid now. As cheesy as it sounds all he wanted was to run into James' arms once again and know everything would be ok, but he knew that was impossible, things weren't that simple anymore. Maybe he shouldn't have gone out so much, maybe they should've just spent some more time alone; talked some more, laughed some more, get to know each other once again because now that he thought about it they had both changed a lot since they had first met. James was more serious now and Aaron no longer felt he could be alone with him because if he was their problems might be real. Aaron sighed at the thought of there being an end to their life together.





James stood up and looked down at his brown polished shoes. Aaron didn't know if he would turn around and wave one last time; James himself didn't know either. James reached out for his backpack and slung it on his shoulder. As much as it hurt him to do so he started walking towards his gate without a single look back. He didn't know if he would be able to resist the urge of going back to Aaron if he did. In that moment something just disappeared inside Aaron; he didn't have any more hope left for them. For the first time it sunk in that it was all over now, but he didn't feel pain anymore. His brow furrowed at this realization. Shouldn't he have felt something? Pain? Anger? Anything at all, but he felt nothing. He just turned away from that transparent glass that had revealed so much to him and walked over to where his car was parked without thinking twice about what had just happened.





As James passed by various hurried passengers he couldn't help but wonder if leaving was the best thing to do. Could he turn around in hopes of Aaron still being there and try to fix things between them? He regretted letting some stupid job opportunity come between them, maybe if he hadn't made Aaron feel less important none of this would've happened. He tried to shake off the urge of going back, but then he thought of the feel of Aaron's hand touching his earlier today and he found himself turning back to security. He searched for Aaron's face among the groups of families on the other side of that glass, but he had left and James felt something sink when he came upon Aaron's absence.





Minutes later he was at his gate and they were ready to board. James walked to his seat in a trance. He still couldn't believe this was the end and all because he couldn't turn around to wave goodbye. As the blonde flight attendant explained the same emergency procedures she always did, James stared out his small window at all the cars passing by in the distance and wondered if any one of them could be Aaron's. As Aaron waited for the red light to change back to green he looked up at the blue sky and as an airplane flew by he couldn't help but wonder if the man he loved most in the world was on it.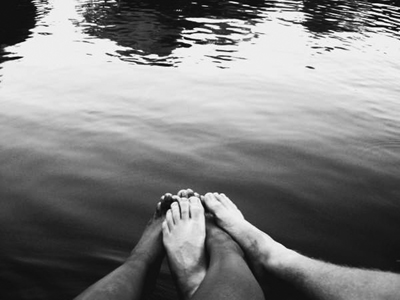 © Michelle W., Ada, MI