Barely Breathing
March 18, 2013
How could he say that? I was just a friend? Just another one of his 'buds'? Ugh, I hated it. And I loved him. There was no other feeling to describe it. I hollered at him before I ran out of the house. I looked up at the sky. I felt a raindrop or two land on my nose. Soon I heard a door open and close. I could hear his desperate footsteps as he ran to catch up with me. I didn't want to look in those crystal blue eyes. I didn't want to hear his voice that made me crumble. It wasn't fair he could use that against me. And it worked every time. This time I had to be strong or we'd never get anywhere.

I jumped at the touch of his hand on my elbow. He spun me around to face him. The rain fell harder now. His cap was soaked and the cream colored blonde hair that peeked out underneath was plastered to his face. It was the most beautiful thing I'd ever seen.

"Please, wait," he said, out of breath.

"No, you don't get to talk here. We've done almost everything together and that's all you can think to call me? Your 'friend'? Didn't any of those moments we shared mean anything to you?" I sputtered.

He looked at me as if I was speaking another language. Could he really be this clueless. But suddenly his face grew angry. It scared me. He grabbed me by the shoulders, pulling me closer.

"Do you know how long I've been in love with you? From that first moment I saw you, I couldn't get you out of my mind. How could you begin to think I don't care for you at all? I can't even begin to explain how strong my feelings are for you," he exclaimed.

I stood there, flabbergasted. I didn't know what to say. My stomach was all tied up in knots and my heart was beating a mile a minute. I wasn't sure I was breathing. His face softened. Drawing me closer by my waist, he drew a hand up to my face, brushing the wet strands of curly blonde hair away from my face.

"Don't you know," he whispered, "how much I love you?"

Tilting my face to match his, he crushed his lips to mine. At first his kiss was eager and thrilling. But it gradually became passionate and meaningful. As each kiss deepened, the fire within me grew bigger and hotter. I took off his cap and tangled my fingers in his angel soft hair I had wanted to touch and play with for so long. His hands pulled me closer and closer to him at my waist. I had never experienced something so passionate and exuberant. I wanted it to last forever. But all too soon he slowly pulled his face away from mine. Both of us were smiling uncontrollably. Staring into his crystal blue eyes, I saw something that I hadn't seen before. His eyes seemed to spark and light up as he stared intently into my eyes. I loved it. I loved him.

Still holding each other, I hugged him goodbye. He kissed me on the cheek and watched me drive away. When I got home, I shut the door and sat on the floor drawing my knees to my chest. I told myself to breathe. Had I not been breathing that whole time? That's what it felt like.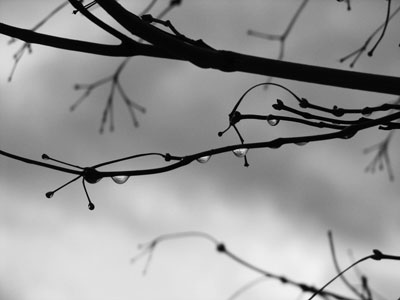 © Carly M., Hopedale, MA