What Will I Do?
March 13, 2013
One stormy night, Bradley and Paige were fighting about who gets their child. Paige decided to take Kayden to Florida to her parent's house for five days. Bradley couldn't stop her when he was at work. The whole five days, Bradley tried so hard to contact her to ask where she was. She had left him a note on the coffee table in the living room saying, "Kayden and I are going away for five days. Where we are going my phone might not work, so please don't freak out. I will call you when I need something. I needed to get away. You work every day, so I couldn't leave Kayden there. I need time to think everything over and figure some stuff out. I will be back in five days. I love you. Don't ever doubt that I do." Bradley was furious. He couldn't believe what she had done! He thought of all this as a betrayal to their marriage. He also thought she was cheating on him with some other guy. So many bad things crossed his mind that he didn't have time to think about whether it was true or not.
Five days passed and they arrived home when she said they'd be back. Bradley acted as if nothing crossed his mind like at the beginning of the week. As soon as they came through the door, he stopped and looked at them. Both Kayden and Paige tanner than when they had left. Bradley thought of all the places they could have gone to get tan. Then, he figured it all out. Paige was looking at him and holding Kayden close as if she was going to sprint back out the door. His face lightened up and Paige calmed down. Paige took Kayden to the nursery for a nap after a very long drive to Florida and back in a week. Bradley went in when Paige left and was just looking at him as if he were a whole new baby. He then joined Paige in their room just down the hall. He didn't want to fight with her, but he was curious as to why she left and what she had to think about that required her leaving with their baby for five days.
He started asking questions, and she answered them honestly, one by one. He asked her why she felt as though she had to leave to think about staying with him or not instead of just talking to him about it. After about 15 minutes, she found a way to explain it. "It was just a gut feeling to leave. Trust me, if I could have stayed I would have. I didn't really want to leave, but felt that I had to." Bradley was devastated. She told him she wanted to still be with him and that she loved him with every fiber in her being. He started crying after thinking he was going to lose her. They kissed and fell asleep holding each other like they had been super glued to one another.
Paige woke up the next morning to find a note by her bed and Bradley gone. He left her the same note that she left him before she left. She instantly started crying and running through the house to find them, but had no luck. She lay on the living room floor crying her eyes out and the next thing she noticed, Kayden came running through the door to hug her. Bradley walked in right behind him and said, "I do not know how you did it. I just know that I drove about 5 blocks and turned around because I could not leave you." Paige jumped up, ran across the room, jumped on him and hugged him as if she was NEVER letting go. She then made a promise to never leave and to always talk to him. He made the same promise back to her.
The next week came around and they were fighting on yet another stormy night. The lightening starts flashing and Kayden screamed at the top of his lungs with every ounce of breathe he had. They both ran to him and cuddled him and just tried calming him down. Two minutes passed and he was asleep with the storm still rolling on. They realized that Kayden was the reason they even got together in the first place. Bradley got Paige pregnant when she was 23 years old and had just graduated from college. Prefect timing in his mind; however, she thought it was kind of funny but at the same time, not. They went through all the memories that led them to where they were now. Coincident love lasts a lifetime. When you have a reason to love that person and the reason in right in your arms, that is when the real emotions and attachments come into play.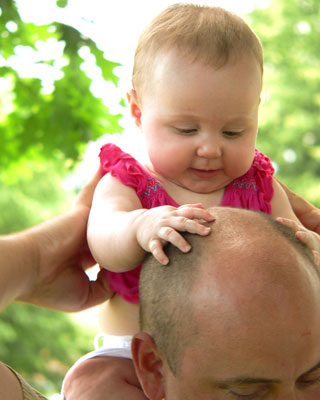 © Lukas D., Conway, AR