TAKE LIFE INTO YOUR OWN HANDS
February 7, 2013
Walking down the isle to marry a man I have never heard of in my entire life isn't exactly the way id planned to have my glorious wedding day. But, as mother always said, "Make the world a happy place." According to my stepmother, the world is only happy when she is rich. Lucky for me, this stepmother package didnt come with the "evil stepsisters". I cant say that she is a nice, kind hearted lady. NO. Nice, kind-hearted ladies dont make their 17 year old daughter marry a rich 40 year old stranger. But, I dare not call her evil either. She simply does not see the wrong that she is doing. She was brought up spoiled and does not know what it means to be poor. I fear that on this day, this awkward wedding day, I may dissapoint her. I do not wish to marry a stranger. I have to do this my way.

I clutch my boqué of flowers close to my body, trying to fight the erge to run away this instant. I bow my head and see the pink rose petals, that have been delacatly sprinkled along the white isle, as if I was looking at the blush that I so confidentally know has risen upon my pale face.

As I'm ramsacking my brain to figure out what i must do, I come across a thought about my mother. About how much she always seemed to love me, about how she always told me to do what I thought was best, and how she never doubted my judgement. With that simple thought, I am now confident about what I must do. I raise my head slowly, I step up to the altar, and let a sliver of a smile touch my now tear stained face.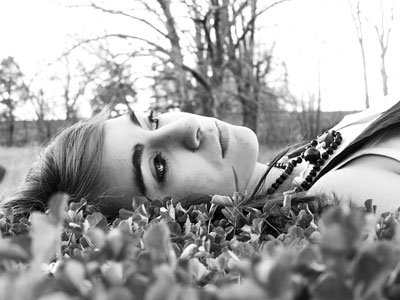 © Jasmine R., Bourbon, MI