Eighteen
January 22, 2013
She's in a relationship now.

No, let's clarify: she's eighteen, and she's in her first real relationship. When she kissed you, you were her second kiss, and you reinstated all her wild fantasies of what a kiss would feel like. How her lungs would give in, how she'd rest her cheek on yours and gulp the air around her like she'd been starving for oxygen all her life. How she leaves you that night and feels you on her lips the whole week after.

You were her second kiss, but you're first in her everything else. You're the first person to make the writer in her feel like words wouldn't do you justice, like poetry isn't enough to describe the motion of you. You mentioned some other writer and how much you love that writer's work, and she swears she was going to recite you a sonnet right there and then to prove herself. She is clattering all around you, she is a broom trying to stand still on its bristles, and she is trying to put these broken um's and I'm sorry's away long enough to pull you by the shoulders and breathe into you the tsunami tides crashing into her because of your presence.

Instead she kisses you again, and she wraps her arms around you, and maybe she can hold you tight enough to fight through cloth and skin and muscle to bare your ribcage to hers, and they could intertwine and twist and she'd have an excuse to never let you go again. She holds you tighter.

She's eighteen, and she's grasping at your edges because she has none. She is the blackboard that no one uses sitting behind the whiteboards at school, and you are white white white chalk that writes like it's a fountain pen. She is new and old at the same time and you're something caught in the crossfire of the two. You're the question mark at the end of her ellipsis.


She's eighteen years old, and she's in a relationship.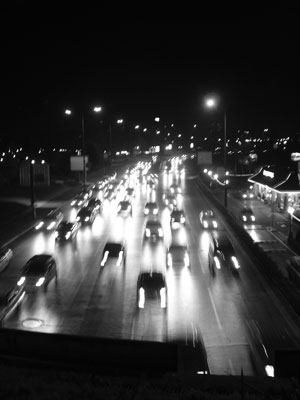 © Marietta S., Pleven, Bulgaria