Endlessly Falling
January 12, 2013
It was cold outside. That I knew was reality. It was cold, very cold, with a breeze brushing against my frozen cheeks. My hands in my coat pockets desperately trying to stay warm. It was pointless. I slowly took my hands out of my pockets and were immediately struck by the frosty winter air. That's when he took them into his own hands, hands that were strong yet gentle, comforting and warm. His name was James, it fit him perfectly. His face was perfect… his existence was nothing short of the perfection that I defined him as since the seventh grade. I still could not bring myself to believe that this my reality. James and me sitting side by side in a public park, on a date.

I began to resurface as I realized I was wasting the little time we have before I have to go back to my foster family at home, if it can even be called a home. I looked deep into his glowing hazel eyes and blushed when he gave his magical grin.
"What's on your mind sweetheart?" James said with concern heavy in his tone.
"I just can't believe you're mine. After all these years I just…. I just thought we were never going to happen." I said sadly.
"Well I'm forever thankful to you for not giving up on me" he kissed my hands, still wrapped in his, "happy five year anniversary love, and many more to come. I love you"

Before I could utter "I love you too", he kissed me on my lips, giving me the feeling of falling in love with him all over again. But it I had the option, I would fall forever.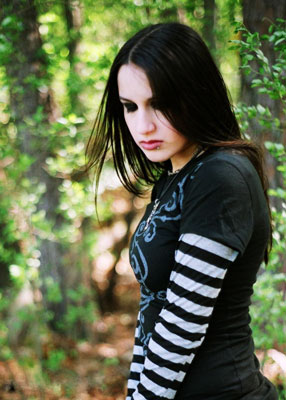 © Rebecca B., Marietta, GA