The Only Chapter
December 27, 2012
I was killed on June 27, 2012. My body was never found. I am here to get my boyfriend to find me and put me to rest.

I was left to die after being raped by my own brother. People stopped looking for me. They all gave up hope. I am not a ghost but I am not dead I am stuck in the middle of alive and dead. The spirits say the only way to let me die in peace is if somebody I love not my brother comes and finds my body. They put a spell on my body so it never decompose. After everybody I love is dead I will turn into a demon that kills people.

My boyfriend Jay loves me. I want him to find me. If he is to find me he has to look past the future and the past and think about the present. I need him to see me. I can only talk to him. But there are other kids stuck in the middle they don't want to be found. They want to be demons and suck on those who are weaker than them. One boy named Luca wants me to marry him and be a demon with him. He was killed by his mother. He hates her so bad he wants the spirits to keep her alive so he can kill her himself and watch her cry and cry for help. She will see what he had to go through. He wants her to suffer so bad, he will even take a life of his love ones.

The spirits gave me a deadline. I have two years for Jay to find my body or all is lost. Nothing will matter to me. I will stave myself so I can't kill people.

I go to Jay's house. His room and soul I can see is filled with me. He wants to be with me. He wants to kill my brother and watch my brother's heart stop beating. My brother vanished into thin air. Police stopped looking but I know he is dead. He drowned and I let him die. I could have saved him but he killed me and I wanted him to die all together. I wanted to be in a movie theater and watch him go straight to hell. His soul burned. His body never to be found just likes mine.

Jay still thinks about the future and the past. He and I were going to get married. Have kids, be together forever. Never leaving each other. But I broke my promise. Well how could I stop my brother? He was larger than me and stronger. I whispered something to Jay.
"If you ever want to see Raven again you have look at the present no the future or the past."
"What? But I can't. I love her so much."
"If you want to find her body and see her you must forget the future and the past. Move on with your life and when you do you can see her and feel her."
"No. But Get out of my head." I stopped. He was too lonely. I have been dead for 1 week. Jay was too weak right now. I need him to find my body. Maybe I need to set him up. He needs to be with someone else. A new girlfriend. He needs to forget me and what is not here. That will be hard but I know somebody who can help me.

My best friend Bell can see me for some odd reason. I ask the spirits and they say she is special and they let her see me. Bell and I have been together forever. She is the type of friend who never lets you down. She uses a lot of oaths these days. Every swear word in the book Bell knows and use a least once a day or two. I knock on the window but I forget that I can fly right through but she could have somebody over so I still need to be polite.
"So Raven how was Jay?"
"I need your help on that."
"Okay goes."
"I need you to make him forget me so he can see me. Make him fall in love with somebody tell him about this because I can't say it to him without doing it in third person."
"Sure I can help but I really need you to help me with one thing."
"What is it?"
"What girl?"
"I don't know, find one who is the opposite of me and total different." She just looked at me and then her phone rang and I left. Bell had to help me. I needed to be found. My brother hid my body in the forest. He planted flowers. I was buried alive. I could have told on him. He was like my best friend. I remember when he got me the shirt I had on when he raped me. It was my favorite. It had all the twilight crew on it. I am wearing it right now. I am sad. He could have saved me. But my heart stopped beating and I could no longer be saved. I go back to the middle. The middle is the in between alive and dead. We all have house there. Mine is of course next to Luca.

Oh how I hate him. He is cute but not cute. He has a big fat ego of course. But sometimes he is the only one to talk to. He had a girlfriend named Lily but she took her own life to be with him but he is not there. It is a sad story but sometimes I feel he is just making it up. But I tell him about Jay and we show picks to each other. We knew each other in middle school but he moved and I use to have a huge crush on him but now me so do not.

I opened my door. The cold air felt good on my hot skin. I never asked where I was. I hear people saying we live up in the sky or so people say we are just there. Nobody could ever find us or see us. It is like a manor back in the 1600. A gated community and never leaving it unless we have permission to leave. The spirits give us six hours to do whatever we want. We listen to the spirits. They are the ones who didn't let us pass without being found. We might not like them but we have kept it to ourselves.

It is three in the morning. I can't sleep. I need Bell to find Jay a girl or I will turn into a blood sucking demon. She may not be a good listener but she is an amazing match maker. She was the one who set me up with Jay. My sweet Jay. He is as sweet as candy corn and as butterflies. I got lost in my thoughts but Luca's loud annoying music is blasting and now I won't be able to go back to sleep. I might as well get up. I check my closet for my sneakers and grab my purse. I want to dash out before Luca sees me and tries to talk to me. OH how I hate him. I sneak by without being caught.
I met Jay at ice cream shop. That is where Bell set us up. He had a great smile. Sometimes when I kissed it I would imagine him smiling at me. He was my first love and always will be.

At four o clock in the morning everybody was up. Nobody can sleep. Luca found me and grabbed me.
"Raven please just listens and don't scream." I didn't scream but I elbowed him in the gut.
"What"?
"I found a computer and I can get into Facebook."
"Okay so what."
"Well Jay needs to fall in love with somebody else. Right?"

"Yeah but he won't"
"Well what if we make up a fake girl that he falls in love with. Everything that you liked and love. A girl just like you but who isn't really. He will fall in love with her and he can see you."
"Okay for once you have a good idea but what if he doesn't."
"He will. He has to. This girl will be just like you and even look like you but we need to do it soon."
"Fine I can ask Bell to dress up like somebody and she can be the girl and everything will work and if it doesn't your head is on my plate." I walked away. I was so happy. Maybe Jay will see me and maybe he will understand that he can be happy without me. Sometimes I like to wander through places.

Today I was going to go to my home. It was a small place. It was so beautiful. The windows and the door. My room is painted with roses and a pink. It always smelled like roses and cookies. I love cookies. Chocolate chip cookies were my favorite. My favorite book was on my night stand waiting to be read. I missed my room and my family. My mom was too scared to go in my room. If she did she would cry. She would smell my pillow and my clothes. I had a smell of strawberries freshly picked. She would look at my picture. My black hair and brown eyes and too red of lips. My shirt was a bright purple with a small bit of black. Then there was the picture of Jay and me. We were at the ice cream shop. He was a good six inches taller than me. He had black wavy hair and golden eyes. He had on his black leather jacket I gave him and his favorite ripped jeans. I had my hair pulled back in a braid and I was wearing the bracelet that he got me. Also I had my London shirt on and some shorts. That was my favorite picture and it still is.

I left my house. I couldn't stand it anymore. I went back home. Luca was waiting for me and starting talking about the Facebook thing. I toned him out.
"Raven are you listening to me at all."
"No I wasn't. I was just thinking about Jay and how hurt he will feel again."
'No he won't feel hurt because he will be able to see you again and he will be happy."
"I know I just."
"Okay please stop crying. Let's just do this Facebook thing okay. I still have a life and it doesn't always need to be about you." Oh Luca I thought. He was totally in love with me. He took me to his room. It was very clean. He showed me where the computer was and told me to sit and start working and I did.

For the name I put Grace. What I do? I love to read and write. I loved ice cream and my favorite is chocolate chip and it goes on and on. I was feeling good for what I was doing. Luca was reading the whole time. Sometimes he would ask me question and I would just look at him.
"Okay I'm done."
"Good now I can do whatever I want."
"Why do you like me?"
"I like you because you are just the girl I want. I love your black hair and your read lips. The way you tell people off. That is what I like about you." He stepped closer to me. I could feel his breath on me. He smelled like cherry pie. Then he leaned forward and kissed me on my lips. I didn't move. I just let him kiss me and kiss me. His lips were soft and smooth. He was gentle. Soon he backed away and I just looked at him, not with anger not with anything just looked at him.
"So you aren't going to punch me?''
"No."
"No, really okay you are playing with me."
"No, who told you to stop kissing me." He looked surprised but I loved him. I loved Luca. So he kissed me and he didn't stop kissing me. He didn't do anything else unless I wanted to. For the whole night we kissed nothing else just kissed but my heart was beating out of my chest. He was special. I just can't think about us being together maybe right now I should just enjoy this.

That was the best kiss I have ever had.
"Raven I love you and you know I do."
"I love you to but don't you want to be in peace."
"If I have to live in peace without you then I won't."
"But I want to be found and be put to rest and." Luca kissed me hard this time and he didn't stop kissing me. He kissed my neck and then my ears and then my lips always looking me in the eyes and always smiling at me like he is winning something, winning me over. He kept trying to go farther but I would not let him until I gave up and gave in.






I woke up. Clothes on the ground and Luca sound asleep bare chest. I was breathing hard. Did I really just sleep with Luca. I did because I did remember. He was kissing me and I was kissing him. He was gentle and sweet he got what he wanted. When I got raped I promised I would never sleep with someone again and I just did.
"Raven, are you okay?"
"Yeah, why?"
"Because I don't feel good. My heart is racing and I feel weak."
"We had a crazy night and you only got 30 minutes of sleep."
"No it is not that I feel like every bone in my body is just frozen like stone."
"Luca I love you are you trying to scare me away."
"No I love you. It is not that." He rolled on me and started to kiss me and kiss me.
"Last night was amazing Raven, I could not take that away."
"Luca I love you and I will marry you. Jay is gone and I need to look in the present not the past. I need to follow what I say.
"Raven we should run away and get marry and have kids."
"Luca I love that idea. I will marry you in the sunset and kiss you when the first snow falls."
"We will name our kids Raven and Luca and Lillian."
"I like that idea and we can have a house on the cliff of love mountain. Stay there all year long and never leave."
"But that was our dream Raven and it is always going to be our dream." I looked. Jay was staying there with a bloody knife in his hand. Luca was on top of me near death.
"Raven I will kill you." My brother was next to him and I screamed.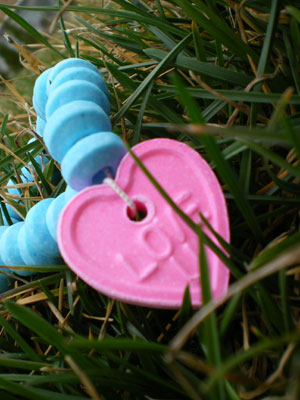 © Jennae P., Kennewick, WA