A Reason
December 21, 2012
Just like that, we were over. Four whole years down the drain. In that one moment all those kisses, and "I love you's" disappeared. As soon as he said it all my feeling for him were replaced with anger. I knew he wanted me to understand, but it was impossible. How was I suppose to take this news?

"Please, can't we just talk about this?!?" he pleaded.

"What's there to talk about!?! Obviously I wasn't enough for you. I want to be someone's everything, not just someone's something."


With one final glance, I turned and walked away. I wanted to get out of there as fast as I could. The realization of what I had just done was finally sinking in. I did not want him to see the tears that were now soaking my face. I deserve better I kept on telling myself. It was the only thing keeping me together, even if it was only by a thread.


I loved him once. He was my everything. I need someone to think that about me. The funny thing is that I thought he was taking me out to put a ring on my finger, not tell me he cheated. Now, my hopes are dashed, and I hate him. I love him too. Yet our love wasn't strong enough.


My cell started ringing then. I was not up for talking on the phone, but I checked the caller i.d. anyway. It was Jeramy. There were no words that could explain why he did what he did, so I just turned my phone off. No reason to keep it on, I would not be up to talking to people for weeks. We had had four wonderful years together, and he ruins everything with one bad choice.

"You okay?"

"What?"


I had been so absorbed in my own sorrows that I hadn't noticed where I was going. I had walked all the way across town to the animal shelter, where I volunteer. Animals always have a way of making me feel better. I guess my subconscious new that, and led me here.


Nate was the on talking to me. He loved coming in here and playing with the pets. He wasn't exactly a volunteer, but he spent a lot of time here. I had been volunteering here since I was 15. I had known Nate for the last seven years, he came in here almost every week, but in that entire time he had only two pets. he says that this is his thinking place, but I think he just likes the dogs liking his face.

"Um, your face...it's..."

"All red, blotchy, and wet?"?
"Well...um...it's glistening."
"Thanks,"

"For What?"

"Not admitting that my face is red, and blotchy."

"No problem."


I did something I thought I would never do again, I smiled. I wasn't planning on, but then again who does? It was almost funny, and that made me smile even more. It hadn't even been two whole hours since the breakup and I was smiling. This guy who I had only talked about dogs with, was making me smile.

"Thank you."

All Nate did was c*** his head.

"For making me smile, I needed some cheering up."

"Ah."


He didn't ask why, which I was glad of. All he did was nod his head. His eyes were sincere, but not inquisitive. All he needed to know was that he had helped me, and that was enough. Nate didn't need, or want to know any more.


He started talking more, making jokes, and making me smile. He even made me laugh a little. I hadn't asked him to make me smile again, but he was doing it anyway. I was grateful. In that moment I started to wonder if everything happens for a reason. One of the worst days of my life was turning into one of the best.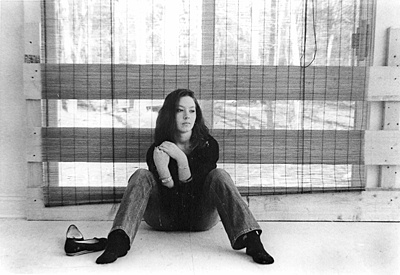 © Crystal F., Marshfield, MA