Never Be Them,
December 11, 2012
Lilly sat cross legged on the floor of Chase's living room floor, intently watching TV. Chase,to be honest, had zero clue what in the world they were watching. If he had to guess it was probably that damned show about the Forensic Anthropologist and FBI Agent who were to stubborn to admit their feelings for each other. He really didn't like it, mainly because if two adults in their 30's couldn't get their relationship from friends to more than, Chase had very little hope in making the exact same step with Lilly. The very idea of that depressed him .
He was content in observing her from his spot on the couch. She refused to sit on the sofa like a normal person, insisting that she was far more comfortable watching from the fluffy carpet. Her long dark hair was pulled back out of her eyes for change, exposing her smooth forehead. There wasn't a trace of make up on her today, making her look relaxed along with her baggy shorts and her Spanish Club t-shirt that read "Como te llama?" and had a picture of an actual llama on the front. (That ,of course, had been her and Max's idea). Lilly looked so carefree, a rare sight as of the past two weeks. Chase loved how something as simple as TV show could make her so happy. She'd tried to explain to him once why she got so lost in TV shows and books but he never truly understood until that day.
She was mouthing the words along with the actors, laughing at the inside jokes of the main characters as though they were her own. She 'awed' when the Agent said that he wanted to be with the Doctor for 30,40 or 50 years,gasped when the Doctor turned him down and cried when they walked away holding each other tightly as tears rolled down both of their faces. Lilly turned back to look at Chase, sniffling. He held out his arms for her and she got up to run to him. "I don't want that to be us." She whimpered as she put her face in the crook of his neck. His stomach did a nervous flip. "Oh Lil, I wouldn't let that happen." Chase told her, gripping her tighter. That would never be them.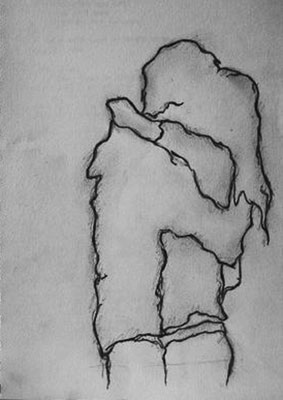 © Nicole B., Newcastle, WA