The Shriek
November 28, 2012
Leaning against the windowpane, with no more than a blank stare across his pale face was a young gentleman no older than twenty-five years. His dark, empty eyes followed the droplets of rain which raced down the glass. The gray sky matched his wan skin, his dark hair fell on his face and over his ears and was neatly trimmed. His light breath fogged up the glass. He lifted up his thin finger and drew an outline of a rose. With an emotionless look he looked and the rose and chuckled to himself. He was nervous.

He continued to lean against the window, staring down at the out-stretching lawn beneath him. He was on the fourth story of a mansion inherited by his close friend a few months back. The house was a Victorian-Creole home, right outside New Orleans.

The young man began to drum his fingers on the glass. A hint of impatience could now be detected from his graceful composer. Underneath his breath he whispered,

"One..Two..Three..", A shriek was heard from the floor below. The young gentleman tilted his head, his hair followed the movement gracefully. He grinned. Stood up. Dusted his coat. And descended down the stairs preparing to make his grand entrance.




A few moments prior...



A young group of fashionable people sat together in a drawing-room discussing the latest gossip from town. Scandal, adultery and suicide were the buzzing topics. Everyone's lips were sizzling scandalous stories..which a young lady in the room, tried to distance herself from.

She sat in an armchair alone. Slumping back into the chair, the lady closed her violet eyes, attempting to mute the mindless chatter. Closing her eyes did not do a thing.. she opened them and let out a long sigh to attract anyone's attention. Not a single head turned. It did not really matter though. She didn't crave for attention..well not from anyone in the room. The girl moved around uncomfortably in the chair and started to analyze the room. From the corner of her eye she spotted a book within arm's reach. She picked it up and skimmed through the pages. Wedged in the middle of the book and a paper rose. A surge of excitement struck her and the young lady let out a shriek.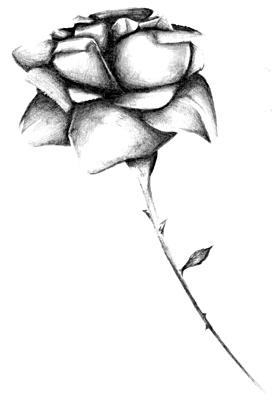 © Yisrawayl G., Philadelphia, PA