Last ChanceToSay GoodBye
September 28, 2012
Last Chance

We walked through the park with our hands cuffed together as if we were using some type of glue on them. My day had already been mad from the things that happened in school, but it seemed as if the more time with him, I felt as if I wanted to laugh and smile all day.
"I have to tell you something," he exclaimed out of the blue.
"What is it?"
"Well," he said slowly as if he was losing his voice, "My mom said we are going to be moving sometimes, well she isn't positive, that's if she can't find a job down here soon."
I looked into his eyes holding back my tears as much as I could bear. I let go of his hand and walked by myself a little. I started thinking why does everything have to happen to me? He came up behind me. "I didn't want to tell you, but then again you needed to know," he said as he looked at me for my response. I started walking towards home.
I sat on the porch until my mom came home, thinking about that, and that only. How was it going to affect me and him? I thought maybe we could do a long distance relationship, but that goes bad a lot of the time. The more I thought I started to get a headache. I went to the bridge down the road and tried to skip rocks. It only made it worse as I thought about the fact he taught me how to do that as well.
He walked up behind me, "Ally, I'm sorry maybe I shouldn't have said—"
I gave him a long hug as I interrupted what he saying. We talked about it for a minute and I understood more. It wasn't his fault, so why be mad at him?
Two weeks later, I had just come in from practice, and I had a missed call. It was him. I called him back but his dad picked up and said he had already left. I can admit I was a little depressed. I didn't know how to act at all. I went in my room and buried my head in my pillow. Would this be the last time I hear from him?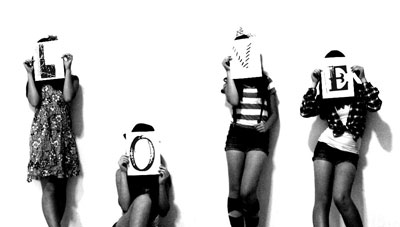 © Yoko K., Madison, WI