A dance with darkness
September 8, 2012
"May i have this dance"a masked guy asked me.Tonight was the masquerade ball at Madison High i was wearing a dark blue dress.A dark blue mask with feathers and sparkles were covering my grey eyes.My brown hair was pinned up and i was wearing black flats.

"Sure" i said as i took his hand and he led me towards the dance floor.His brown eyes behind the green mask were locked on mine."So who are you sir" i asked him "isn't that apart of the mystery"he said then twirled me.When i came back to face him i was dizzy,colors danced around me."Are you okay"he said"oh I'm fine just a little dizzy"i said realizing that i was gripping his tuxedo i let go."I'll catch you if you fall"he whispered to me then took my hand and placed it on his shoulder.He had both of his hands on my waist.We were dancing as i we were one."You look lovely tonight"he said"thank you so do you"i said.



After two more songs we decided to go to the pavilion.The wind was blowing slightly stars were outside."So are you going to show me who you are" i asked him."Not right now Laura why don't we look at the stars"he said."how did you know it was me it's pretty dark out here" i asked.

"Your to beautiful not to be known"he said as he turned away from the sky and walked towards me."So are you going to let me see you" i said then turned around to face him."Not yet" he said then placed his hands on my shoulder and turned me around.




"Look at the stars"he said my eyes gazed at them millions of tiny little dots."There beautiful" i said breathless "yes they are just like you.Some of them just burn out just like you"he said."What do you mean"i said my eyes still focused on the sky.


"Some of them just die" he whispered in my ear.That's when i felt a burning sensation in my stomach.My body went limb in his arms i stared up into those brown eyes.Now filled with tears i felt him jerk the knife out of my stomach."Why" i choked out tears coming out of my eyes,he didn't answer.He just took off his mask to show me that he wanted me to know him.Shane Richardson then took the knife and felled beside his Juliet.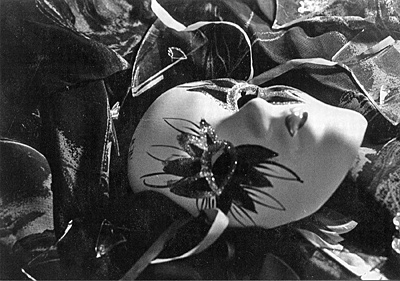 © Jena S., Cameron, WI