The Effect of Love
September 7, 2012
Everybody says that love makes you do crazy things. Does love make you get the crap beat out of you or is it just one of those things that you just have coming for you and one of those that you can't run away from? I asked myself that question as I picked myself and stared pain in its brown eyes that glowered down on me. Does my fate lie with me and the fist that is seeming to move slowly toward my face or am I the decider in my own life. Do I take charge or stand by and watch as I watch others decide my fate.
Needless to say I believe that love itself made me fight with the one they call Frankie. I don't blame love but I embrace it and know that the girl I love will hold me after this fight and love me even if i did lose to the giant of a kid. How this fight started I'm not sure but i do know that I am here and waiting for this to end and for my bruises and cut lips to be soothed.
Finally I stare at the blue sky and just lay there waiting for the next rib to break ore the next hit to rain down on me. I hear no footsteps and i don't hear the sound of my love calling to me. I raise my head and see the dust settling and tha faint sound of my love crying.
They say love makes you do crazy things what they don't tell you is how crazy these things are.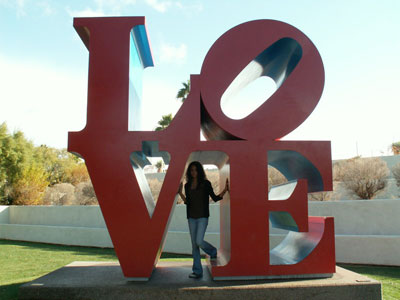 © Shannon E., Glendale, AZ