Heartbroken
August 22, 2012
I sat on the beach with my knees up and my arms curled tightly around them. My eyes gazed over at the sea, the waves splashing against the shore, and the boats floating peacefully in the glimmering water. My toes curled into the soft, warm sand. I could feel the sea breeze brush over my body, causing me to shiver and my strawberry blonde hair to sway.

A tear escaped my damp eyes and I closed them and took a deep breath, refusing to let this take over me again. But it was no use; all I could ever think about was him. I missed and needed him more than anything. Still. My mind filled with the image of his wavy, chocolate brown hair and his bright, electrifying blue eyes. Those electic eyes reminded me of the sparks that flew between us. I thought about how they shined when he laughed; usually at one of my goofy jokes or me being clumsy and tripping over my own two feet. He always loved that. Loved me... Or at least I thought he did.

There was no stopping the tears this time.

They trailed in salty tracks down my cheeks and neck, making me gasp when sea air hit them as they surprisingly stung. I pulled my hand up and wiped at them angrily. I jumped up and wrapped my wooly cardigan tighter around me. I'd never felt so vulnerable and alone.

There was no one on the beach but me, but even if there had been, I doubted it would have made any difference. I could have been in a room filled with a billion other people and I'd still have felt lonely, softly crying my tears.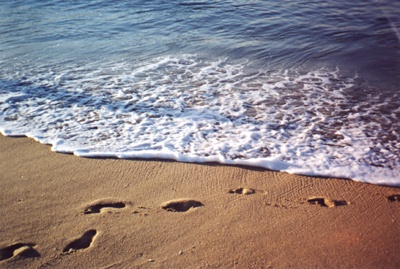 © Daniel M., Phoenix, AZ