What if?
August 7, 2012
What if he still loved her and she still loved him and all the fights and battles and nights spent in tears were erased like dust being wiped away forever?

What if he still held her like he used to? What if he still texted her good morning and good night just like during the days of the past? What if she still went to all of his football games even though she didn't have a clue what was going on? With numb fingers and a down feather coat what if she still supported the man she loved through rain, and snow, and sleet?

What if they never had the fight that would end it all? The fight where questions were asked that neither of them could answer, nor wanted to answer—what if they hadn't had it?

What if they had let the future be what it naturally would be—hazy, and unclear, and sprinkled with inevitable disappointments and difficulties?

What if they were still together?

What if they celebrated their third anniversary, just as they had planned? What if they got in his jeep and drove to their favorite picnic spot? What if they left at seven as the sun was setting in the west spreading smears of pink and orange through the cloud and sun?

What if the drunk driver captured on the nighttime news drove down the narrow country road at seven-ten?

What if the jeep drove down the same road, in the opposite direction, at seven-fifteen?

What if for a moment their lives flashed before their eyes as headlights gleamed into the car, and in an instant of a second their world went black and grew still as metal and glass spread across the asphalt road?

What if family and friends gathered to mourn two young people who died while celebrating young love?

What if everything happens for a reason, and sometimes good comes in goodbyes?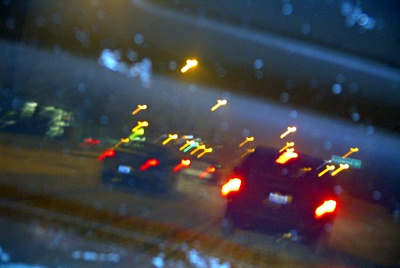 © Mariam S., Schaumburg, IL