Promise
July 30, 2012
Nothing ever felt so right. But nothing ever felt so wrong, either. I felt like I was cheating death, depriving it of a young soul it should have had. But at the same time I was glad of what I had done, it meant I didn't have to lose another friend, another person in my life… I felt like I didn't have to lose the love of my existence.
But of course, I knew by saving him I wasn't giving either of us immortality, I was only prolonging his death. Maybe I should have let death take him, and take me with him, also, later in the night.
But then we would not have accomplished even half the things we had promised to each other to do. We would get married in a white wedding, with only some of the closest people to us would witness our commitment and love for each other. We would fly to another country for our honeymoon, like Ireland, and when we came back a brand new house would be waiting for us, having been bought with our savings. We would then spend countless nights showing our love for each other, and a year later we would conceive a baby that was made out of the love that allowed us to marry.
That was our promise, the one we made at sixteen years of age, not long ago. The one we swore under the sycamore tree to accomplish when we turned twenty-three. The promise we knew we'd hold until death did us apart.
But unfortunately, death did do us apart. Our senior year, we went to a restaurant downtown, not far away from my own home. My hair blew around us, long, flowing black strands that tickled our noses in the chilly air. We laughed and stopped in the sidewalk to give each other a loving, soft kiss.
'I love you, you know. I will never love anyone half as much as I do you,' he had said, and even though he had said it a million times, I shivered nonetheless; thrilled he loved me that much, seeing his honesty that shone back to me through his butterscotch eyes.
'I love you too. I wish I never have to go a day without you in my life,' I had answered, giving him a big, wide smile. He'd smiled back, showing pearly white teeth.
But we never saw it coming. Not the car and not the cat. We crossed the stony street, the one in front of my house, when a car dashed like mad avoiding a white and brown-striped cat. Time stopped. Our feet stopped and blood drained from my face. The car was headed to the boy I loved.
So I cheated death and took the hit. I took him out of the way and let the blue car hit my side, sending me flying in the direction I came from. Because no matter how much I hated it, at least one of us had to complete the promise. And I would never find another man, because I really could not go a day without him in my life. I didn't lose another friend, another lover or another person in my life.
Death took me.
And now I watch from my uncle's side down to earth. I watch my mother and father give heart-wrenching sobs. I watch my best friend give out the best in her final year of school to make me proud from wherever I am. And most of all I watch the boy I loved the most during my eighteen years of life grieve for my death and move on.
He moves on to a blond girl, very pretty and smart but with dark intentions towards him. And he seems oblivious to it, never knowing, too overcome by grief to pay attention to the world.
But the best part of my stay is I get to see the man I love find happiness, though not fully, and find a woman and get children. They accomplish all things he and I could not.
And the best part of my day is when I see the man I fell in love with pass by my gravestone every morning on his way to work, kneel down on the floor and throw a kiss at the stone. Then he says the same thing as every other day.
'You give me hope to live and love, my dear. I wish I make you proud from up there.'
And he didn't even know how much he always did.
So here in heaven, with my loved ones, God in the middle of the sky, sitting on a golden throne with incrusted rhinestones and love flowing from his seat and with Jesus by his side, I wait for death to claim my love and bring him home.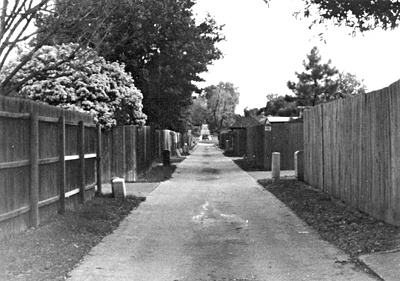 © Jaycee R., Lewisville, TX