Emerald Eyed Beloved
July 22, 2012
I keep falling. And falling, and falling, and falling. Into my own darkness. My life is surrounded by sadness, and I feel no way out. It haunts me to think about how happy I was; how I didn't have a care in the world besides my beloved. Now that life is out of reach. So far out of reach, it's just a dim memory.


As I lean against his grave, I try to think of the joy that once pulsed through my entire being. How just the feel of his deep emerald gaze once made me breathless. With one look, he had captured my heart. And with one look of my hazy gray eyes, I had captured his.


The memory of his strong, solid embrace brought me to tears.


I look out at the gray sky, with gray clouds adding to the feel of hopelessness. The grass beneath my skinny jeans is damp, and seeping through the now scratchy fabric. It was probably cold, but I was to numb to feel anything but the sharp pain of him. Of the only memory I could conjure to mind. The one of him seemingly drowning in his own blood. And with my step brother holding the bloody butchers knife, over his head, ready to plunge the blade through his heart, for what seemed like the hundredth time.


I had screamed. I'd ran towards the already lifeless body of my green eyed beloved, and thrown myself next to him. Begging. Useless, senseless begging for him to come back to me.


All the while, my step brother-from-h*ll was laughing. That laugh had haunted my nightmares. It had sent chills through me, and shot shards of torment straight to my heart.


But now, he doesn't scare me. He enrages me. Sickens me.


He'd loved me, and wanted me all to himself. My own step brother, who had always sickened me, but he was still family. He was the one who had killed the only thing worth living for.


I turn my head, and look at his name. Forever engraved on this granite slab, that signifies his death. I trace the letters with the tips of my fingers.
Caspian Holls


His name blurs, as my eyes fill with tears, till they eventually spill over. One thought consoles me.


The thought of my name next to his. I had nothing left. Nothing to live for. Nothing worth living for.


I raised the knife that I had brought with me to the cemetery. My hand's are sweaty around the grip, but they are firm. Sure of their intention. The cemetery disappears as I picture his deep emerald eyes, staring at me. Staring into my soul. I hold on to that image as I raise the knife that took my green eyed beloved away from me. I position it by my heart. With his eyes still gazing at me, I close my eyes, hold my breath, and lock in all my emotions. I feel the knife pierce my skin, and plummet straight through my heart.


I choke on the pain, trying to hold it all in. But its to strong, and I drown in it. I gasp in agony, but all the while, holding on to the image of him. My green eyed love. Through the burning in my chest, I feel his strong arms encircle my waist.


Whoever finds me will find me seemingly drowning in my own blood. They will find me stabbed, and resting against my beloveds grave, my blood seeping into the ground where his body lay. But they will not find me. Because I am where I belong. With my emerald eyed beloved.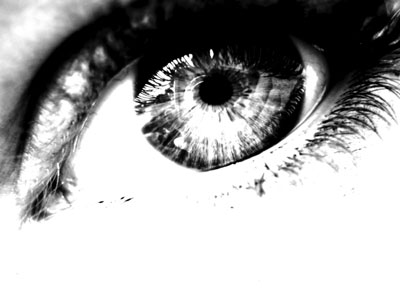 © Lauren S., Reading, Berkshire, UK