Confessions of a Two Timer
July 19, 2012
"I miss you."

-- Three words I have been dreading to hear or read from someone I used to have a crush with. Though I know it is forbidden; though I know it is nothing but a big deadly joke; I can't help but feel the rush out of it.

It's been one whole year since I first laid an eye on this funny gentleman. It has been one whole year since I first cheated on my own little heart. One year, since everything fell apart.

It was the second day of my College life. By the way, I study Journalism at the second cheapest state university in our democratic country. Of course, since it was just the second day, some professors hadn't shown themselves up to us yet, leaving us with an opportunity to stare at blank space for hours.

Luckily, our class president's brilliant mind came up with an idea of a game. Here's the rules; one person will choose someone inside the room and tell the whole class what his/her's first impression on the one he/she chose is. Then the chosen one shall pick another and the cycle will go on until everyone in the class was called.

At first, I thought I'd be the last one to be called since I know I leave no impression at all. But to my biggest surprise, I was called in the middle of the game. Adding to that is the fact that my caller is a cute guy from across the room. And guess what? After a whole year, when everyone might have a hard time remembering that second day of classes, I, on my part, will never forget that moment when he stood in front o the class and told everyone what he thinks about me.

He said nothing, really. Nothing marked as special has been heard by the class, but I know his words struck me.

"She's simple… but stylish."

Simple… but stylish. It's a compliment; a simple compliment. The moment those words escaped his lips, the whole class teased us in unison and asked if he thinks I'm beautiful.

Then he looked at me, as if weighing what he'll answer.

And you know what?

He said, "Yes, she is."

Just by remembering what he answered gave me the chills. I know he just said that to please the new classmate and to not to look rude. But there's something in him that I want to believe. I know he already forgot that, that situation actually happened, but, whatever, because I know I will never will.

From that moment, I knew I had found someone interesting. From that moment, I knew I found a crush. But at first it was just a typical type of crush. I mean, a type of crush that will eventually go away without me, noticing it. But a series of unfortunate events seemed to pull me close to him. Close enough to kill my sincere heart.

Yes, he is my classmate but so are 52 other human beings. But the fact that we incidentally ride the same train every now and then made me more attached to him. At first, I just stole glances. But when their group with four boys and a girl asked me asked me to join them, everything became topsy-turvy. We became not just classmates but instead, friends.

Then everything ran fast. We eventually chatted on facebook until midnight and shared some of our deepest secrets with each other. And when the other boys in our group busied themselves with online games, which he didn't enjoy, and the girl found other girls to hang out with, we ended up alone together in school and train rides. It was fun, really, but utterly despicable.

We became closer and closer until my feelings' grave grew deeper.
No. having a crush on someone is not bad. In fact, it is something great. It could inspire you and make you smile more. It could lift up you spirits. And make you change into someone better. But in my complicated case, it is nothing but a crime. For my hands already belong to someone else. And only to him should I let my heart go.

But I don't know.

I'm confused.

But I just can't let these all show.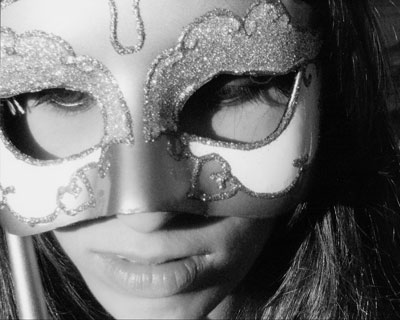 © Becca W., Greenbrae, CA