I Love You!
July 24, 2012
He sits slouched over on his bed, sitting by him is a knife, pills,and a neuce.He goes over his options continuisly in his mind,but he can't decide. Tears begin running down his face and then onto his lap.He recalls what he planned to do and why he will."she hates me." he whimpers as he looks over the texts he sent.
I'll call her one last time and say goodbye, he thought to himself. He reeched for his cell phone and looked at the screen and searched through it tell he found her name.With one touch of a button the phone called her. He listened intently to the rhythmatic rings,spaced perfectly apart.
"hello?" she said, he quickly jumped with surpise.
"Hi, I was just calling to tell you goodbye and that I'm sorry." he began crying.
"What where are you going and I guess it's okay."she said concerned.He wiped his tears with his free hand and his voice cracked as he told her about how he is going to die that night. The conversation fell to a dead silense and then he heard something unexpected; her crying. This made him cry even more."Don't do this please you don't understand what you mean to me." she whined.
"What do I mean to you?"
"Everything, you messed up pretty big when you said those thing about me but I understood that you were mad,upset, and that poeple do stupid things sometimes. But thats when we get another chance and learn from the mistakes made. I love you! If you do this I will die too." she sniffled as her voice was breaking up. He smiled a bit and began crying,"I Love you too and I wont do this because I love you and I don't want to hurt you anymore." They bolth smiled and he said goodbye and thank you to his love. He grabbed the three objects and put them back where they belong.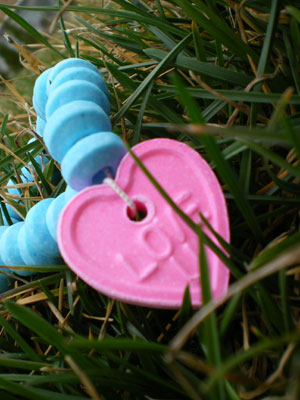 © Jennae P., Kennewick, WA