Unconscious Shadows
July 10, 2012
"I can't," she said holding onto his lifeless hand. Her tears were still falling down her cheeks when she leaned in to press a sweet kiss on the tip of his nose. This wasn't the way she was planning on telling him the wonderful she learned just the day before. Her husband was a strong man, a man who only cared about working hard to provide his family. He didn't deserve to be here or anywhere near this hospital.

The nurse beside his bedside glanced down on the couple, as she too began to cry. Nothing upset her more than seeing two young people in love and in pain. Although, after a few moments, she explained to the wife that her husband won't be awake anytime soon, and she needed to go home.
"Don't you understand?" the wife snapped at the nurse. "He's my husband, and when I decided to marry him, I took an oath to protect him in sickness and in health…as long as we both shall live!"
"Mrs.-"
The wife held up her hand. "I can't leave him and there's no way I'm leaving him without him knowing our news,"
The nurse didn't argue after that, instead she began to back out of the room, hoping to now give them some peace. Now, with the nurse gone the wife leaned in closely again to her husband and whispered softly into his ear.
"Please, don't go just yet, Connor," she cried. "If you go… you won't see our beautiful child grow up."
Beep, Beep, Beep,
"Remember when you said you always wanted to be a father?"
Beep, Beep, Beep,
"Our child needs a father," she could no longer hide her tears as they slipped off the end of her chin, dripping, onto Connor's hospital gown. Gently, she placed his lifeless hand on the mid section of her stomach just as a small nudge came from inside of her.
"Wake up," she pleaded, "Please, you got to wake up,"
Beep, Beep, Beep,
"I love you, Connor,"
Beep, Beep, Beep,
The nurse walks in reaching out placing her hands on the wife's shoulders. "I'm sorry, but he needs to be alone for tonight,"
"Wait,"
When Connor didn't move the next few minutes, his wife then turned to the nurse.
"Will he ever gain consciousness?" she asked.
The nurse pressed her lips together. "I can't predict the future," she said. "But, I can tell you he's strong and I'm sure he'll make it through this,"
The wife gave the nurse a sad smile and together they walked about of the room, listening as the husband responded with Beep, Beep, and Beep in the shadows.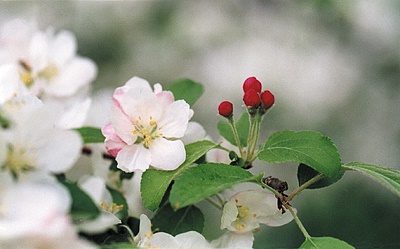 © April P., Newark, DE