Ultimate Suffering
July 9, 2012
I was alone in a sea of people. My world instantly stopped turning. The crowd standing on the bleachers yelling and screaming continued to make noise but in my head it had all died away; it was like me and him were the only ones in the whole world. I knew he was in trouble the moment the ball was snapped. The giant defensive end was reared back and ready to attack. He instantly flew by the ant of a blocker and smashed into the middle of him, making the sack. As the defensive end landed on him I saw his head jerk back and smack the ground. I knew it before the linebacker even got off of him.

Instantly I collapsed and my fellow cheerleaders came rushing to my aide, most of them knowing also. Paramedics and coaches rush onto the field and huddle around him, who had not gotten up yet. As he is loaded onto a stretcher and carried off, I run with his sister, a fellow cheerleader, to their parents, who we follow the ambulance with.

On the twenty minute drive there was absolutely no sound what-so-ever, besides the occasional whimper of his mom. As the silence bore a whole in me, I texted my best friend to tell my parents what had happened and to meet me at the hospital. All the way there my clammed up hands kept fingering the rings on a chain around my neck. One about twice the size of the other. Once with the year 2017 and the other 2018. He had given it to me right before the game. He between the two of us had brought back wearing your girlfriend's class ring on a chain. For good luck on the biggest game of his life I had put his ring and also put it on the chain. It was homecoming, against our biggest rivals. He was also up for homecoming king, which he took the crown for.

The rings formed red, fiery blisters on my finger tips, as I finger the rings nervously. But the hurt is covered up by the sob forming in my throat when the cold metal around my neck tangled with the metal around my finger. My ring finger.

Just last night he had done it. After my brother's middle school football game he drove me home, but we had to wait in his pickup for my parents to get back from bringing my brother home. Here it is a brisk night, me wearing his letterman because I had left mine at home. We get out of his truck when we see them pulling into the driveway. The lights on my parents' car shine on us as he stops me still illuminated by the car lights. As my dad shuts the van off I turned back with a questioning look directed towards him. There he was. He was down on one knee reaching into his sweatshirt. My hand that he isn't holding shoots up to my mouth, in an act of suprisement. "I know it can't happen right now, but will you promise me, if I promise you, that you will forever be mine? Will you marry me Ange Hays?" He says while shakily opening the small box to reveal a sparkling ring, with a single diamond to top it off. All I can do is nod and smile through the tears streaming down my face, as he slips the ring onto my ring finger. For the first time in the 3 years we have been dating I kiss him on the lips. As he embraces me so overjoyed he says, "As soon as you turn 18, I'm going to marry you, my sweet, sweet Ange! I promise." I was surprised by my parents' reaction, approving and happy. Though of course then he had asked of my dad's permission, who granted it under the conditions that we would not elope, or do any other stupid things like that before I was 18.

I am brought back to the present when his dad sloppily parked and shuts off the engine. Instantly we all get out of the car and make our way to the entrance. I know as soon as we walk in. Nothing was right. And the news destroyed my world.

"We are gathered today to mourn the loss of Benjamin Michael Smith, our son, grandson, brother, nephew, cousin, friend, and teammate. Though we will miss him here on earth, we have no doubt this young man is looking down on us right now from the heavens." The preacher's words fly right over my head as I try everything in my power not to let the tears fall. I'm surprised I have anymore tears left to cry, I've cried so much in the last few days. Totally opposite is that my usually talkative self has not uttered a single word since Friday night. I had not even touched my phone, as the hundreds of texts that had flooded were too overwhelming. I had skipped school on Monday and Tuesday so that had brought even more texts.

I had not even seen anybody but my family and his since Friday night until the viewing this morning. None of my friends tried to get me to say anything, most just embraced me and told me everything was going to be okay. I never said a word to anybody, even when my best friends came through all I could do was nod and smile a fake smile. Sometimes I couldn't even do the fake smile; I even think for the first time in my life I didn't even have the slight upturn of my lips. That slight upturn, that wouldn't show for the first time, I inherited from my mother, it never let me keep a straight face, so much that he had made fun about it when I had gotten mad at him, the first and only time. The whole time he kept a smile on his face and when I asked him how he could be smiling when I was so mad. All he said was, "I was just returning your smile." And we were instantly no longer unhappy.

Now even that genetically inherited trait can't shine through all my glumness. Letting my mom, who's sitting right beside me, know exactly how I feel, which only makes her grasp my hand even more as I wallow in my misery. A misery so deep it could never be put aside and laid down to rest, as my dearly beloved was being laid to rest, as this is the cause of my ultimate suffering.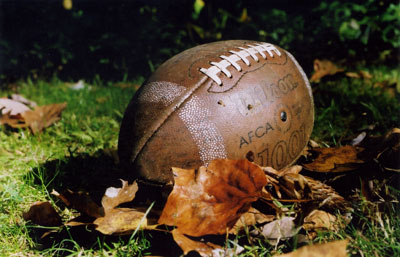 © Michael L., Bethesda, MD