Whisper
June 28, 2012
"Nikira!" I jump at the sound of my name. "Nikira!" A deep voice calls from somewhere outside. I know that voice all too well, I smile as I run to the window, stopping to glance at my appearance in the mirror. A beautiful young woman smiles back at me, her fair red hair falling to her hips, and her green eyes sparkingly in the light. I brace myself against the window and look down upon the man calling out my name.

"Dimitri!" I call laughing gently. Dimitri looks up to me with a smile lingering on his lips, lips I've thought about all day. His blonde hair is almost white in the summer sun and his skin is vibrant under the light.

"Come down," he calls.

"Mother has me under lock and key," I call back to him.

"Then, jump!"

"What?" I laugh.

"Jump," he says again smiling.

"Will you catch me?" I ask looking down at the ground, a story below.

"Of course!" He says spreading his arms. "Jump my princess!" I laugh at him and climb onto the window seal and step through. I lift my feet off of the seal and jump, my hair, and dress flying behind me as I leap. Dimitri catches me and we both roll onto the ground, laughing. "I'll always catch you," he whispers.

"Come on," I say getting to my feet. Dimitri follows me as we run down towards the feilds. Grassy hills unfold before us and I fall to the ground, laying the grass, looking up at the blue sky. Dimitri laying down beside me, takes my hand.

"Dimitri," I say leaning in to whisper in his ear, "I really like you."

"Nikira," he whispers rolling over on his side so he can look down at me. "I really like you." He kisses me gently, teasing me with his lips. His kiss full of passion and warmth. He pulls away and wraps me in his arms, "what do you want to do today?"

"Something adventurous!" I laugh.

"Like?" He asks.

"Let's run away, Dimitri." I whisper.


"To the moon?" He laughs.

"To the moon!" I laugh with him.

"Nikira..." He smiles, "what would you say if I told you I loved you? Would you run?"

"Would you chase me if I did?" I whisper kissing him, stopping him from all response.
"I love you," he whispers, pulling away.

"Then you better start to chase me." I state getting up and running down to the flower feild; Dimitri close behind me.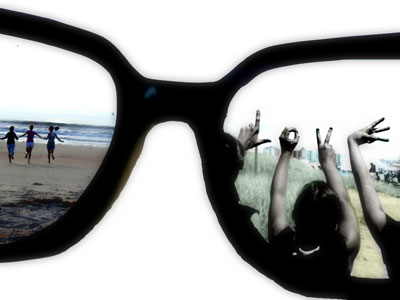 © Christina G., Bedford, NH