Thousand Years
June 18, 2012
This is how I'll show my love , smile because you can , want because you deserve , and need because its life . Don't compare life to any object , don't make everything have a reason . Stand while in shock , and blink while still blinded . Every word will just be a word , but every sentence will not just be a sentence . You may skim through like this its nothing , or you may look into these curves and realise whats inside of you . My words may cure just by a stare , but if I don't do the work then its telling you how to realise yourself . Everything doesn't happen for a reason , each mistake wasn't telling you who to be . Its a thing that happens bringing better things with it , don't look at each happiness as a clue . Look at each happiness as a smile , leading to a smile not a clue leading to a trail . Every mistake to yourself will bring your future closer to you , ending . You can bring the words of truth to someone , you can , no one else because there to full of what your soon use to be . Believe in your life , if you don't believe in yourself , believe in your life . Knowing anyone can come along and fix you , but not your surroundings .


I'm not just placing carvings into paper , writing makes me realise another side of the person . Getting stuck on words , feeling bad at each pause . Realise life's hard and it will end , keep it burning till it dies .


Loved by many but put down afterwards , you know those smiles you've had . Those laughs those colours and promise . Imagine now, somehow look through these lines and see all those added together .
All those memories and moments added , someone will make you feel , someone . When this person finds you , all your reasoning will be told and giving them more of a reason to stay . One doubt and their gone and onto the next .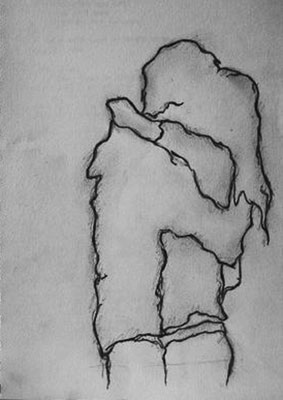 © Nicole B., Newcastle, WA