Just to be loved
June 11, 2012
That warm and safe feeling you get when his arms around you. The smile that spreads across your faces after the kiss that takes your breath away. The happiness you gain just from being with them.
Have you ever felt that?
The pain you feel when you two have to separate. The tears from fights. The heartbreak you get when you feel that things are on the edge.
Do you know what I mean?
Once you think things are out of hand, he turns around and just pulls you to him; back to the safety of his arms imprisoning you. The soft and warm touch of skin to skin.
Have you ever had that feeling taken; no, ripped away from you?
It leaves you feeling broken and empty inside. It causes you to not care about who new comes along, and to hold on to those who are in it now. It makes you want to break down; but you stay strong because you know he's watching over you. He may have told you before "It's okay to cry."
That was only okay because he was there to hold you. There to wipe the tears away. There to stroke your hair and tell you everything was okay because he loves you...
Having to let go of those feelings are next to impossible when taken from you.
All you want every morning and night; every minute of the day is to feel those strong arms around you like they used to be. To see the playful smile that was always on his face when he saw you. To kiss the soft lips that always took your breath away. To know he loved you with the way his eyes looked at you. He didn't have to say the words because you already knew; but he said them anyways, because he knew you liked to hear him say them.
"I love you."
All you ever wanted was to be loved by him after. Him and him only. That's all.
Just to be loved.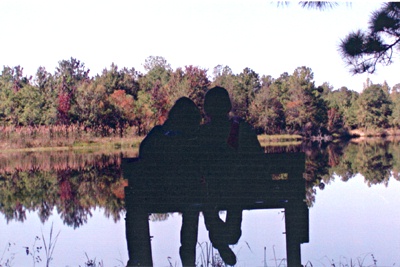 © Heather J., Slidell, LA