Moving On
June 2, 2012
The day that my father died was the same day that Jason broke up with me. He was tired of dating the same girl after two perfect years. I thought he was going to propose at the restaurants, not dump me! My heart was broken. Now, a year later, I had not moved on or dated another man. I'd graduated high school and was now a freshman in college, at Allstate.

My best friend, Laura, tried daily to get me to look at different men, but it always failed. I didn't find out until it was too late that Jason was attending the same school. The first day of classes, he was assigned a seat next to mine. It was hard to concentrate. It didn't help that the man on the other side of me seemed to be my polar opposite. Everything he did was so annoying! And he flaunted the fact that he was more popular than we were, which was the unnecessary drama of high school coming back to haunt me. Ignoring him was just impossible. Jason went back to flirting with me, but I ignored him easily.

Soon, I'd learner that the annoying one's name was Skylar. We teamed up to study, because it was necessary with his incessant talking. Every night we would meet in the library. Sometimes Laura and her new boyfriend, Scott, would join us. There, we started talking.

After months of hanging out and talking, it hit me that I was starting to really fall for this guy. It scared me. However, I spent more time with him instead of pulling away. I liked that he made me laugh, and that he wasn't the person I'd thought he was. Instead, he was sweet and kind. I looked forward to our meetings every night.

I suppose it was fate that it happened. The final day of the semester, after we'd both aced the finals, he pulled me into his arms and kissed me. I melted against him. I even had the pleasure of seeing Jason's face as he watched us holding hands and hugging, though it made me feel nothing at all. I was overjoyed by Skylar and all that he was. He was mine.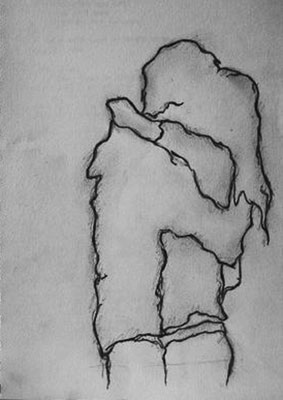 © Nicole B., Newcastle, WA